It's no surprise that Local searches have skyrocketed in the past few years. With this in mind, 47% of all Google searches have local intent, And 75% of people searching for something nearby will visit a store within 1 day.

Ultimately, Local search is an effective marketing strategy for remodeling contractors to attract local customers.

Nowadays, It is becoming more and more vital to optimize for Google's Local pack (AKA "3-pack" or "Map listing"). In fact, It is a quintessential part of optimizing for local SEO.

This simple guide will walk you through, How to get your remodeling business to the top of Google's local pack.

Let's dive in.
What Is Google Local Pack?
Google Local pack (Also known as "The Map Pack") is a set of 3 home remodeling businesses or more pinned on a map and located close to the searcher.

For example, Google will show you a map pack at the top of the results when you search for a keyword on google like "home remodeling near me," Google will show you a map pack at the top of the results.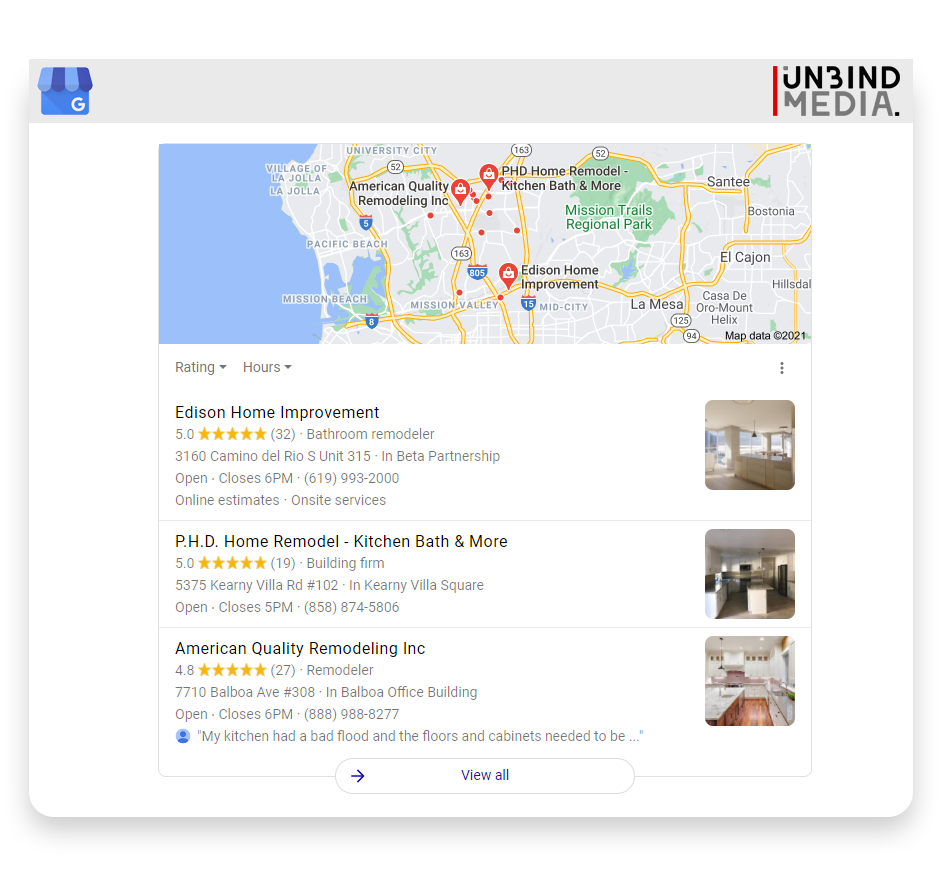 The results you see above are the outcome of Home remodeling SEO and local SEO in action.
How Does Google Determine Who Ranks In The Local Pack?
There are 3 major factors that Google looks at when determining who's eligible to rank for local 3-pack:

Relevance: This represents how relevant the searchers' query is to your business, And the more relevant the question, the higher your chances of getting ranked for local search.

Distance – This is measured by the searchers' geographical location to your business; the closer they are, the higher your chances of ranking for local SEO.

Prominence: Is your business trusted and well-known in the area you serve? Prominence factors in your company's reputation and authority, online and offline.
According to Backlinko, the most important ranking signals are:

The location that the person is searching from
NAP citations
Presence of Google My Business listing
Keywords used in Google My Business profile
The sentiment of online reviews
Keywords used in online reviews
Number of "check-ins" at that location
Shares on social Media
Google Maps star rating for that business
Why Are Local Packs Essential For Remodeling Contractors?
Local SEO is the ideal strategy for penetrating local markets. Not only will it help you increase traffic in your physical location, but it will also allow you to gain a more significant return on investment.

Here are a few self-explanatory statistics: 

97% of people learn more about a local company online than anywhere else. (Source: SEO Tribunal)
92% of searchers will pick businesses on the first page of local search results. (Source: SEO Expert)
By 2021, mobile devices will influence more than $1.4 trillion in local sales. (Source: Forrester)
70% of users call a business directly from Google search results using their mobile phones. (Source: Search Engine Journal)
Overall, these statistics will tell you that local SEO is vital for the success of your home remodeling business. Not to mention, optimizing location-based searches is a critical approach for reaching potential customers, and those numbers keep growing.
Undoubtedly, The Google 3-pack is one of the most frequently displayed features in search results. For this reason, A local search-focused approach will allow customers to find your business online quickly.

How Do I Get MY Home Remodeling Business To The Top Of Google's Local Pack?
Here are a few tips to guide you on how to get your home improvement business to the top of Google's local pack:

1. Optimize Your Home Remodeling Website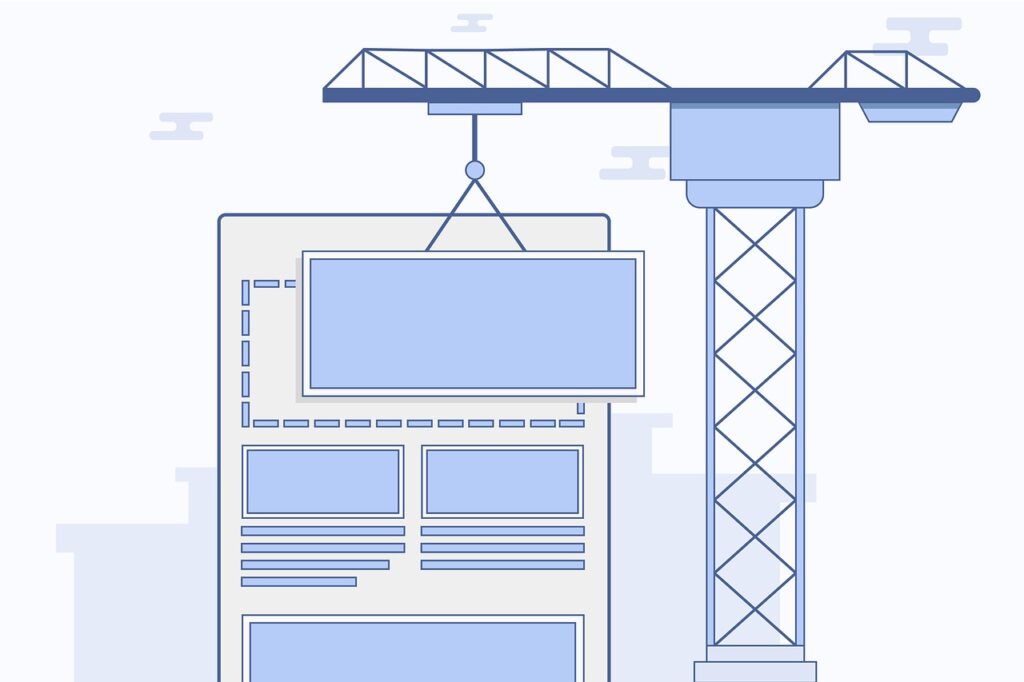 Increase Your Site's Loading Speed
Google recommends that your website load in under 3 seconds both on Mobile and desktop. In other words, Your website needs to load as fast as possible, make sure your site is fully optimized for speed.
Additionally, you can use page speed insights; it's a free tool provided by Google. All you need to do is enter your website URL, Click analyze, and Google will give you a performance score for Mobile and desktop.

To learn more about how you can make your website load in seconds, check out our 3 Simple Tactics To Improve Page Speed.

Make Sure Your Site Is Mobile-Friendly
More than half of online searchers are more inclined to buy from a mobile-optimized website. Besides, Google gives mobile-friendly websites priority to rank for the 3-local pack.

Add a Map Of Your Location
Having a map of your home improvement business makes it easier for customers to find your location. Also, this is a straightforward practice to increase your incoming leads.

Insert Schema Markup To Your Site
The primary aim of Schema markup is to help search engines understand your site's content. It powers rich snippets, such as star rating and the knowledge graph, which have a higher clickthrough rate and, in turn, generate more traffic to your website.

Furthermore, Schema markup makes it easy for voice assistants to find your website. Also, it will boost your local google ranking.

To learn more about Schema markup, check out our schema guide for remodeling contractors.
Make Your Website HTTPS Secure
HTTPS stands for "hypertext transfer protocol secure."

previously, it was just HTTP; the "S" stands for "SSL," which is a "secure socket layer." An SSL is a certificate that enables devices to verify your server.

Google added this as a form of security; by moving your website to HTTPS, you encrypt the data shared between your browser and website. Not to mention, An SSL certificate will also increase your local ranking on Google and other search engines.
2. Optimize Your Google My Business Page
Google my business (GMB) is the primary source for google to get details about your remodeling business. In fact, It's the go-to tool to manage and optimize your business profile on google.

Google my business will help you show up in Google's local 3 pack. Once you optimize your (GMB) profile, you will earn customers' trust and boost your star rating while increasing traffic and sales.

With that said, here is a step by step guide on how to optimize your Google my business profile:

Claim and Create Your Google My Business Account
First, If you haven't claimed your Google my business account already, visit Google my business website, Create your GMB account, and type your business name.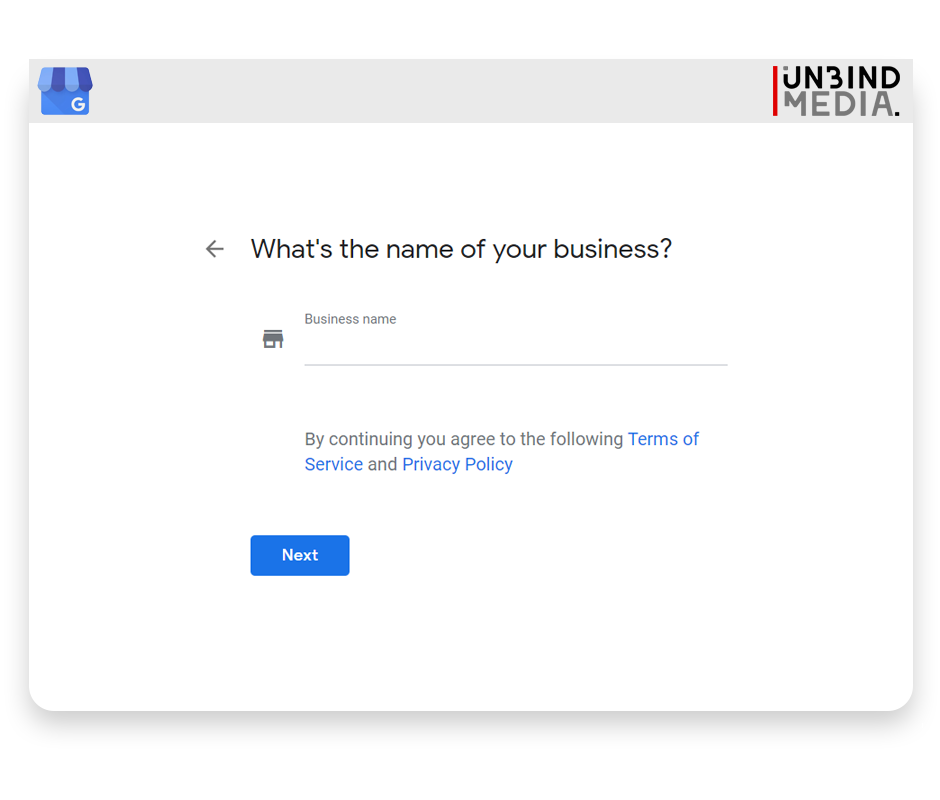 Next, choose your correct business category.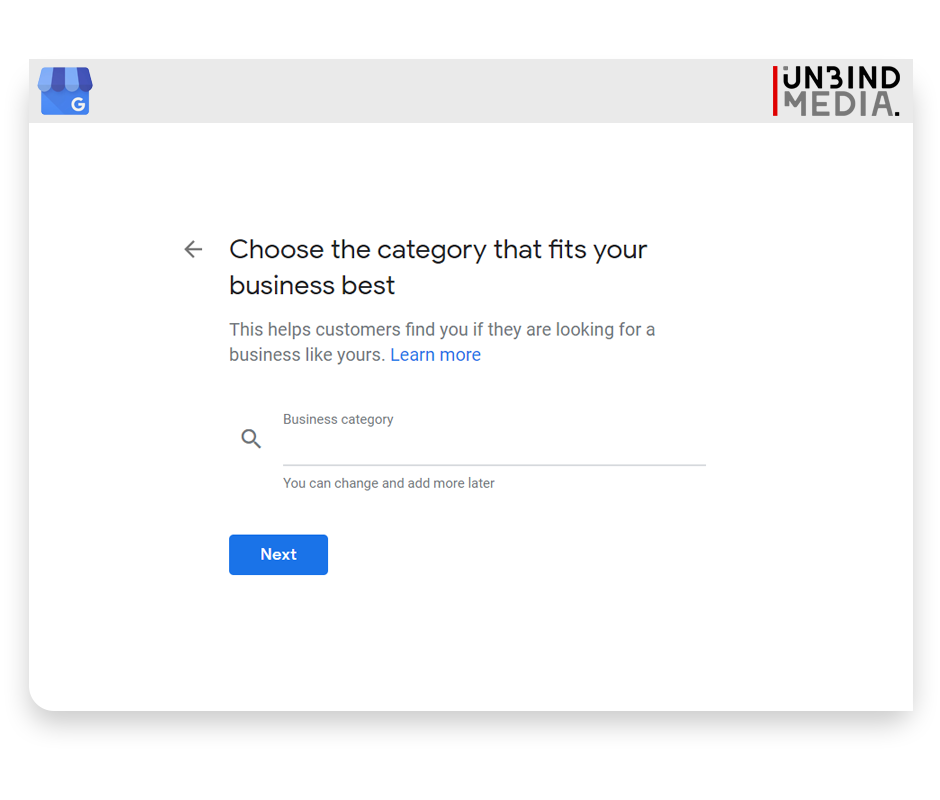 After that, enter your full business address, country, street address, city, etc.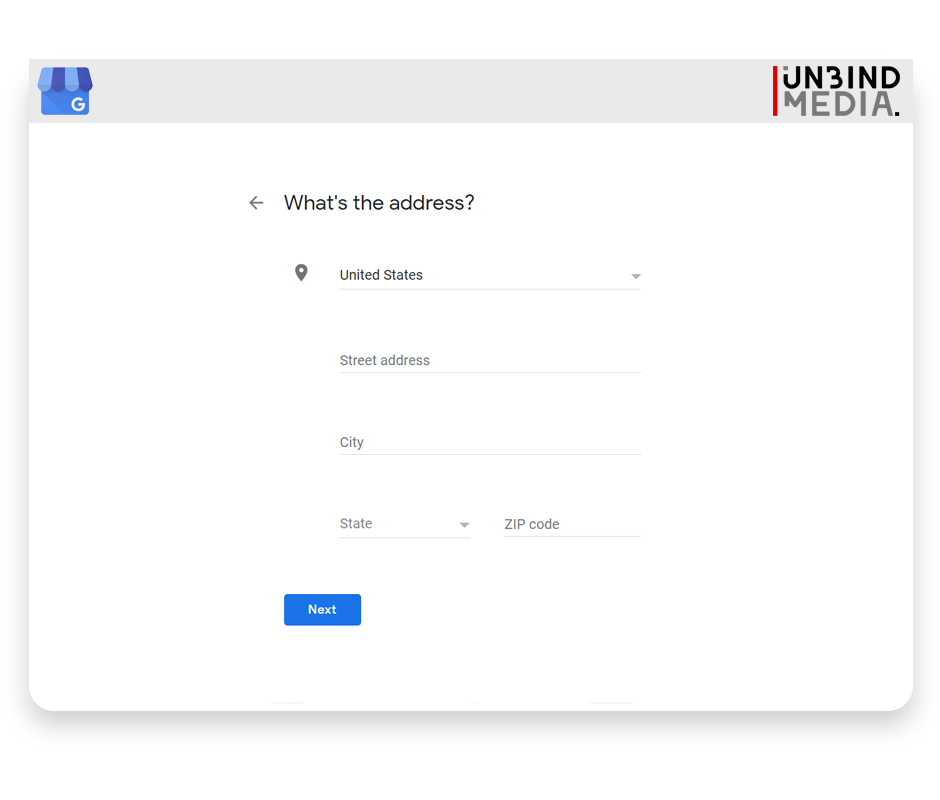 Lastly, add your phone number and website URL to create your Google my business account.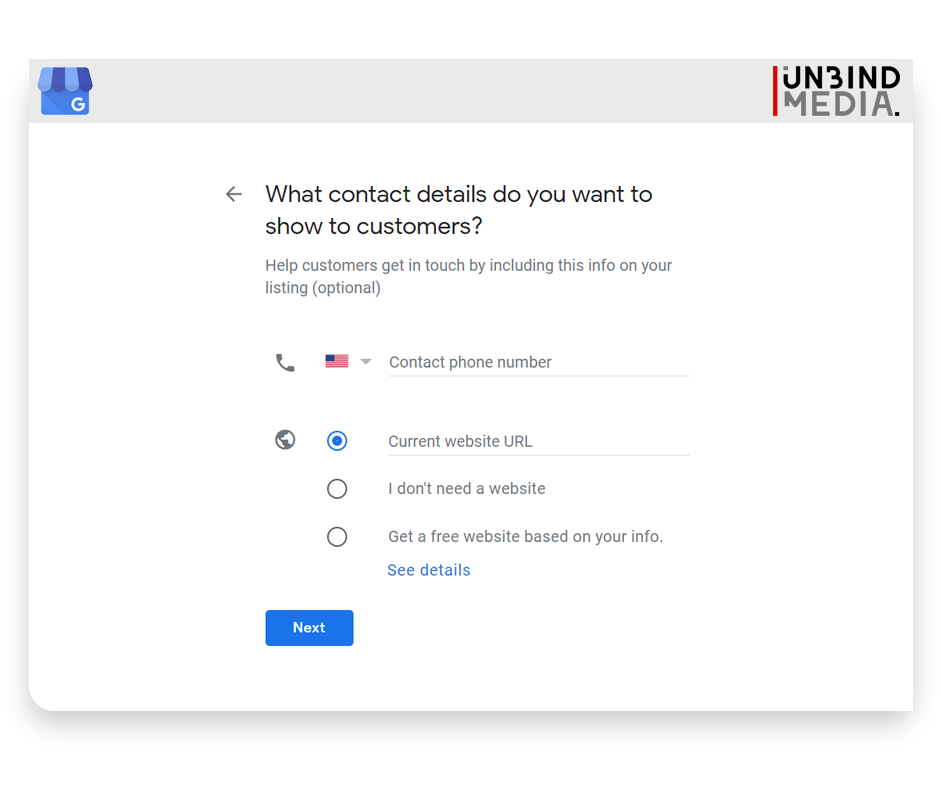 Verify Your Business Address With Google
To finish claiming your Google my business account, you need to verify that it's yours first.

The default option to verify your business is via mail. Google will send the corresponding verification code to your GMB address.

In some instances, you can verify your business through the Google search console. Either by phone, email, or text, depending on your region. However, we recommend using the method of verification by mail.
Choose The Right Business Category
Please pay special attention to the description; you can use it to describe your business to Google. It would be best if you were as accurate as possible as this will help Google understand your business and match your listing for the search terms.

For example, If your primary category is "home remodeling," Then Google will show your listing to people who search for "home remodeling near me" or "home remodeling services."

Additionally, you can add categories such as "kitchen remodeling," "bathroom remodeling," or "room additions." The goal here is to enter as many details as possible about your business.
Add Photos
Add photos of your office, your team. Images can tell a story better than a page full of text. Make sure to use that to your advantage.

Also, be sure to include any recent or past projects to complete your Google my business account.

3. Manage Your NAP and Build Citations
Now that you've optimized your Google My Business profile, let's move to business citations.

Like, google my business, other places online can help rank your business for Google's local 3-pack.
These include:

Yelp
Facebook
Nextdoor
Angie's List
HomeAdvisor
Better Business Bureau (BBB)

When it comes to business citations, consistency is vital. Make sure to list your company within the above listings, and your name, address, and phone number match your Google My Business profile.
For more information about local search, check out our 35 most Intriguing Local Search Statistics.
Customized Local SEO Services & Strategies For Remodeling Contractors
If you are struggling to get your home remodeling business to rank on Google's local pack, Or need help implementing a new digital marketing strategy, we got you covered.

Unbind Media offers a variety of digital marketing services. Get in touch with our team, and we will help you get started.