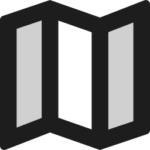 Local SEO
Optimize your business for location-based keywords & get your product or service in front of your potential customers when they need it.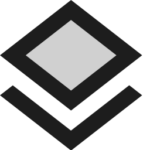 Content
Reach your target audience with engaging, relevant content that attracts & ultimately drives profitable customers.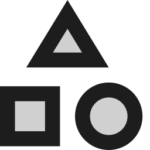 Technical SEO
Optimize the infrastructure of your website for search engine crawling & indexing by following industry best practices.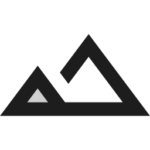 SEO Consulting
Hit a plateau and don't know what the next step is? Not seeing results with SEO? Talk to us and see how we can help your strategy.
UnBind Media's approach to SEO is to combine the most proven tactics & powerful techniques that create long-term SEO results for our clients. Search Engine Optimization is an incredibly complex and ever-changing industry. That's why our SEO experts relentlessly follow industry best practices, conduct regular strategy tests, and take advantage of the best available technologies to get results for our clients. 
Investing in SEO means investing in visibility which increases profitability. No matter what happens in the future, if you have a solid, consistent SEO strategy your business is bound to grow and prosper. This is why SEO is important.
Did you know that 81% of customers and 94% of B2B buyers perform a search online before they make a purchase? If your business is not taking advantage of SEO then you're missing out on immense value. 
Most frequent questions and answers
According to Google, Search Engine Optimization is about helping search engines understand and present content. This includes applying techniques to get your webpages to appear in more organic search queries for people looking for your brand name or product/service. 
Currently, Eighty-one percent of customers and 94% of B2B buyers will perform searches online before they make a purchase. If your business does not have a strong presence online then you're already lagging behind the competition.
SEO helps establish domain authority, organic brand recognition & affinity, and a strong online presence. PPC (Pay Per Click Ads) helps you target your exact target audience at any given time. Ultimately, both are vital to a business' success when implemented correctly.
There are several different factors that will determine how long it would take to see results from SEO. Depending on how much effort you're putting into your SEO campaign, your industry, and how your audience responds; it could take anywhere from 2 to 6 months to start seeing strong results. 
This varies greatly depending on the size of your business, your business goals, and the type of SEO campaign we would run for you. Please reach out to us and we can provide you with a free personalized quote for your business.
You'll receive a comprehensive monthly report with insights ranging from organic traffic to keyword rankings depending on the goals & KPIs set forth at the beginning of your campaign. You'll also receive a personalized "Next Steps & Recommendations" section that outlines the major points in your campaign and the next steps to be implemented.