Small Business SEO is a technique that is frequently neglected and misunderstood.
SEO isn't just for large corporations. In fact, there is a lot you can do as a small business owner to earn more authority and visibility online.
Small business enterprises are not small; they're gigantic.
According to the Small Business Administration (SBA), there are approximately 31.7 million small enterprises in the United States, accounting for 99.9% of all businesses in the U.S. and employing 47.1 percent of the workforce.
Search Engine Optimization (SEO) is essential for making your website accessible and searchable by your target audience.
To that end, the Internet is almost always the first step in a consumer's buying journey, and SEO is one of the best ways for small businesses to gain traction.
Read on as we discuss how SEO benefits small businesses and explore 6 effective small business SEO strategies to help your business stand out. Plus, a step-by-step tutorial on how to set up Google My Business.
SEO Is A Small Business Necessity
Technology has changed the way we do business.
The days of advertising on TV, radio, or newspapers are far behind us.
Today, when customers are looking for a product or service, they pull out their smartphones and run a search on Google.
As a small company, this means that you have to ensure your website is visible when a potential customer is searching for your services online.
Simply put, as a small business, you can not ignore SEO as it is a proven method of winning new business and outperforming the competition.
SEO creates trust and credibility for your brand.
It increases the number of customers organically.
Improves brand awareness.
It's possible to implement it on a budget.
And best of all, it's measurable & trackable.
It's important to understand that small business SEO is a long-term strategy. However, if it's done correctly from the get-go, you will see excellent results.
Most importantly, SEO is a powerful strategy for improving your search engine rankings, brand awareness, and the future success of your business.
How SEO Benefits Small Businesses
SEO is a fundamental practice for small business owners.
That is to say; it's a powerful tool for improving your search engine rankings and creating a faster, more user-friendly website.
Search engine optimization is about ranking high in organic (unpaid) search results.
This is done by targeting keywords relevant to your products or services.
For example, if you are an HVAC looking to generate leads, you would target keywords like "air conditioning repair" or "furnace repair".
The goal here is to target keywords that your potential customers would use to find your services,
It is important to note that the first five organic results are responsible for 67.60 percent of all clicks on the first page, according to Zero Limit Web.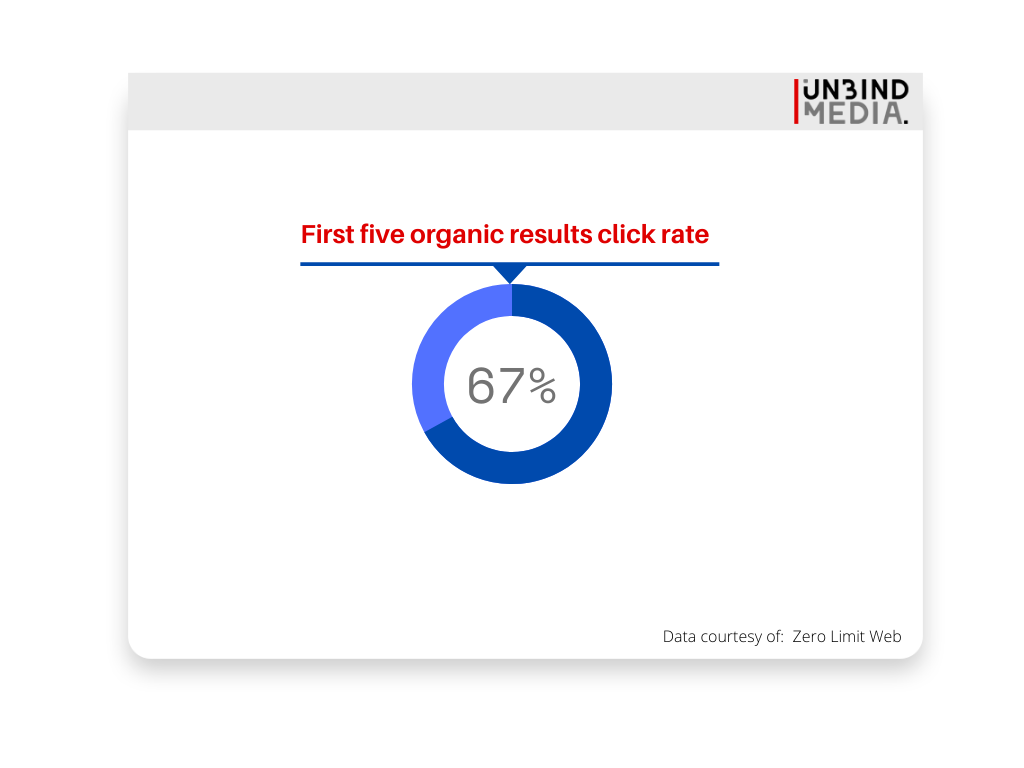 Hence, if your website ranks at the top of the 1st page, many potential customers will visit your website to learn more about your services.
This indicates that the traffic to your website will go up, as well as the number of inquiries from future clients.
As can be seen, an SEO-optimized website attracts more potential customers to your site and, as a result, boosts your site's visibility and sales.
6 Effective Small Business SEO Strategies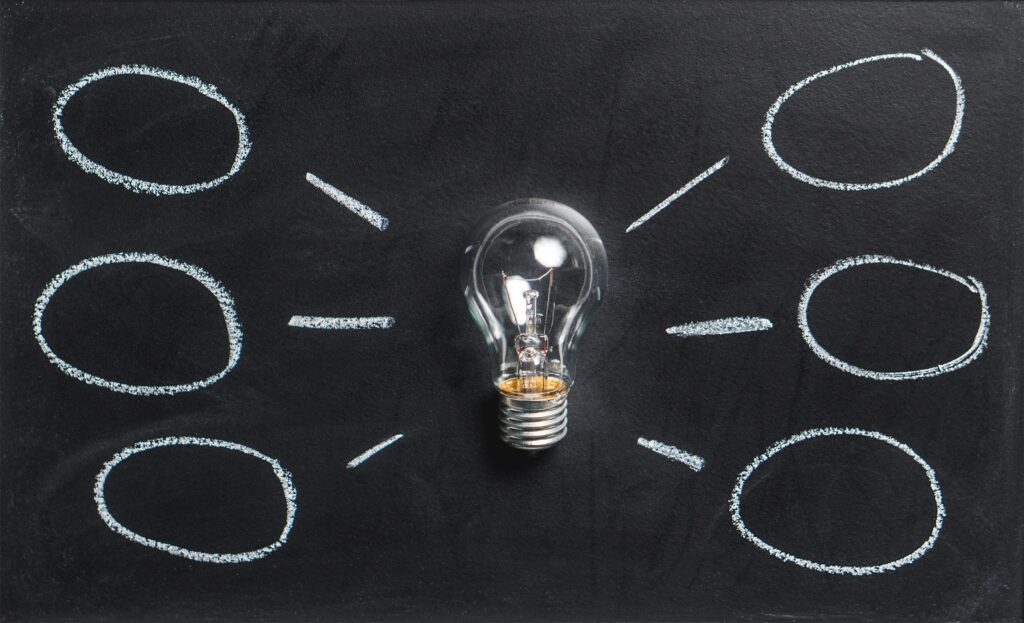 Set Up Google Analytics & Google Search Console
Measuring and tracking are the essences of a successful SEO campaign.
That is to say, for you to be successful, you need the right tools in your arsenal.
Google Search Console and Google Analytics. Together, they make a robust data tracking center of operations.
I can't imagine running an SEO campaign without them.
And best of all, they are both available to use for free.
Google Analytics:
It allows you to analyze and report on your website's traffic and conversions, as well as track progress and learn how your audience interacts with your site.
To learn how to set up Google Analytics, here is a step-by-step guide to help you out.
Google Search Console:
It illustrates how your site appears in Google search results. You can also correct errors, submit your site for indexing, and examine additional data.
Here is a complete guide to Google Search Console in 2021.
Plan & Organize Your Site Structure
Many websites lack a solid hierarchy structure that directs users to the information they want.
Specifically, the structure of your website is critical to its usability and discoverability.
A clean site structure also leads to a better interpretation of your site by Google, making it crucial for your SEO efforts.
Your website structure is essential from three different perspectives:
The goals and objectives for the business.
The user experience of your website.
and to search engines that crawl, rank, and provide relevant content to users.
All in all, your website's generic structure must be clear, straightforward, and logical. The structure design is a fundamental step in website design and development.
Produce Quality Content that Reflects Your Services
It's imperative to create relevant content around the search terms you want your business to rank for.
Google is comparable to a matchmaker in that it is primarily concerned with connecting users with the information they seek.
As a result, you must state clearly what your company does, which you may do by producing compelling content about it.
And for your content to resonate with your audience, you must strategically think about your niche and the keywords you should target.
Undoubtedly, identifying your niche is vital for local or small business enterprises.
When you understand your niche, you can highlight what makes your products or services stand out, increasing your chances of ranking highly for them.
It is critical to select the proper keywords to optimize.
By all means, it's always a good idea to use mid-tail keywords that include the local region you're targeting.
We will discuss keywords next in more detail.
Finally, make sure you write about things that people want to talk about and share online.
Uncover Effective Keywords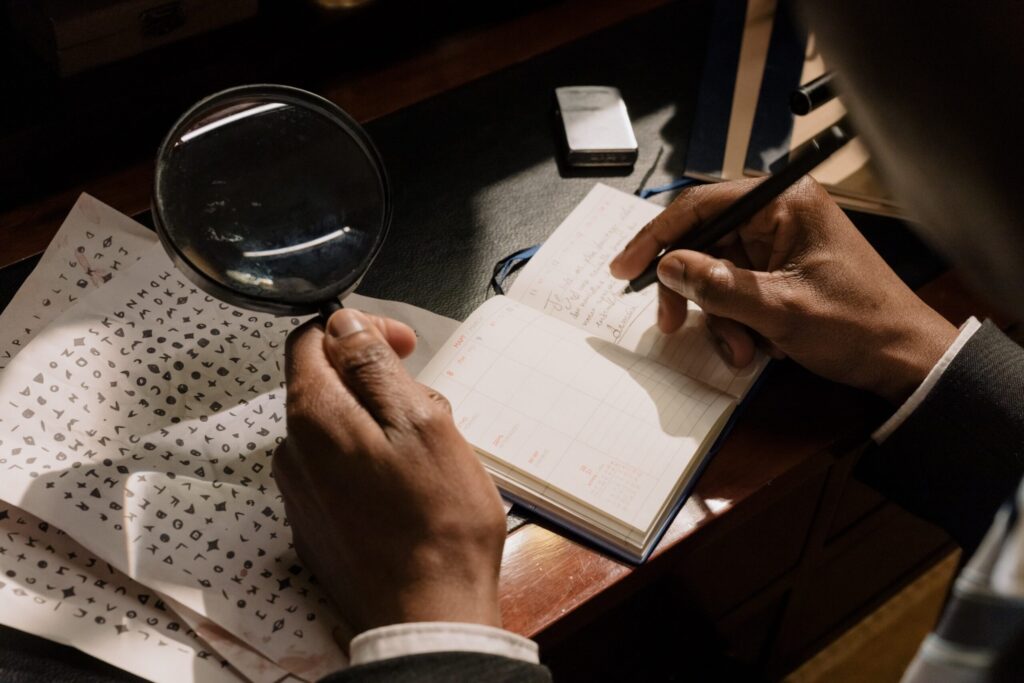 Keyword research is the first step to creating a powerful and effective SEO strategy.
It's critical to understand what keywords your potential customers use when looking for products or services like yours.
For example, if someone has an electrical issue and needs an electrician, they would search for:
"Electrician San Diego" or "Electrical contractor near me"
You want to ensure that your website ranks for the search terms that your potential customers use in search engines.
The higher your website ranks, the more likely it is for potential customers to find your business.
It's best practice to use your keywords on each of your website pages to help them rank when potential customers are using these keywords.
Start with keywords in the URL – the address for each site page that appears in the internet browser.
Also, add keywords to your page titles and your descriptions, the brief text explaining your content to search engines.
Optimize Title tags, Meta Descriptions, and Header Tags
Optimizing your page titles, meta descriptions, and heading tags are some of the most significant improvements you can make to optimize your website for search engines effectively.
Let's break it down.
Title Tag is an HTML code tag that enables you to set a title for a web page. This title appears in both the browser title bar and the search engine results pages (SERP)

Meta Description is an HTML element that gives a concise web page overview. The meta description is frequently displayed in search results by search engines like Google, impacting click-through rates.

Header Tags: also known as heading tags, are used to divide a webpage's headers and subheadings. They are ranked from H1 through H6, with H1s generally serving as the title. Header tags enhance webpage readability and SEO.
Most important, the ranking score of your website is highly influenced by the optimization of title tags and header tags.
On the other hand, the meta description is not considered a ranking signal but can help improve your click-through rate, which is one of the ranking factors.
Set Yourself Up With Google My Business
Google my business (GMB) is Google's key source for obtaining information about your small business enterprise. In fact, it is the go-to tool for managing and optimizing your Google business profile.
Google My Business will enable you to show up in Google's local 3 pack. By improving your (GMB) profile, you will gain consumer confidence, raise your star rating, and increase traffic and revenue.
How to Set Up Google My Business
Step 1. Create and claim your Google my business account.
Google my business is your best option for local SEO for small businesses.
To begin, if you haven't previously claimed your Google My Business account, go to www.google.com/business to sign up and enter your business name.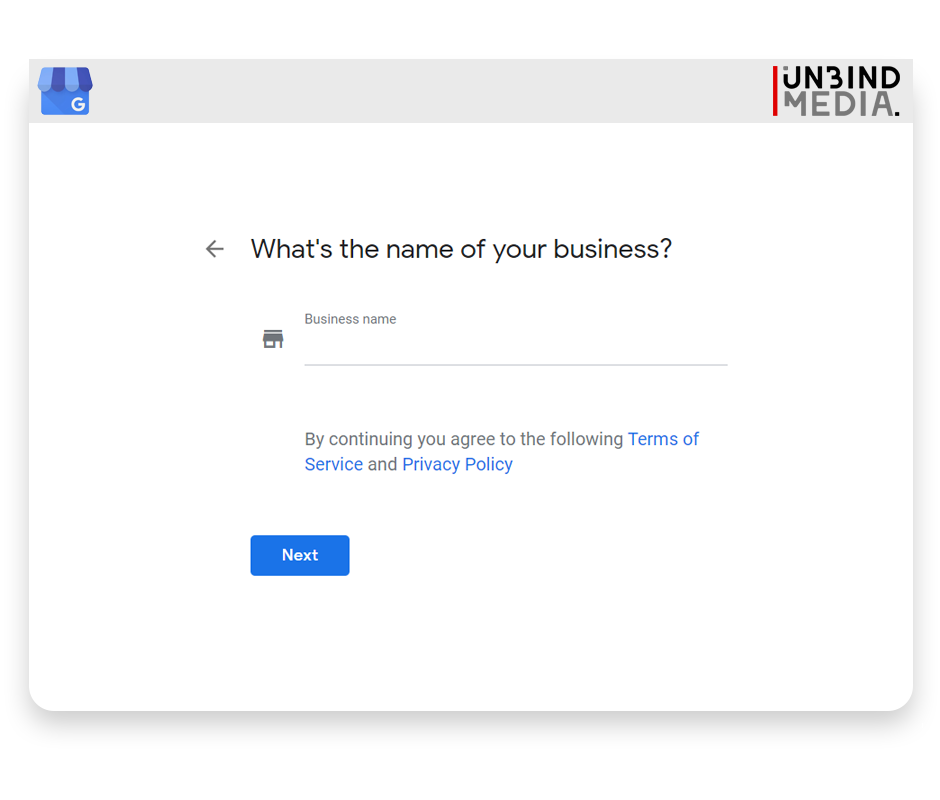 Step 2. Select your correct business category.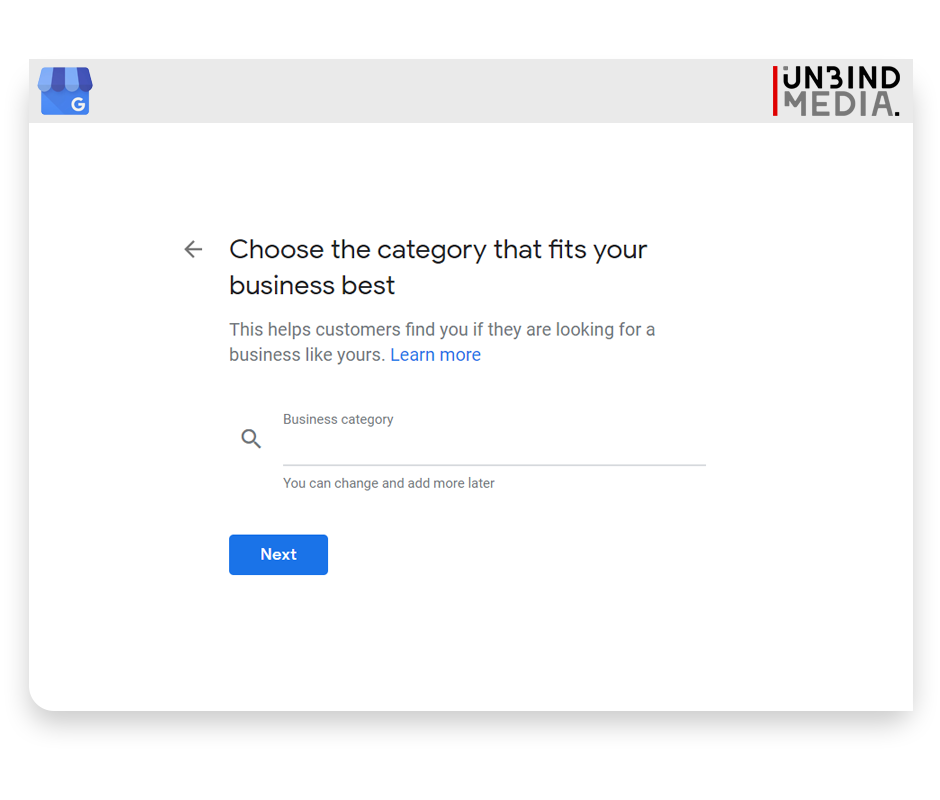 Step 3. Enter your full business address, country, street address, city, etc.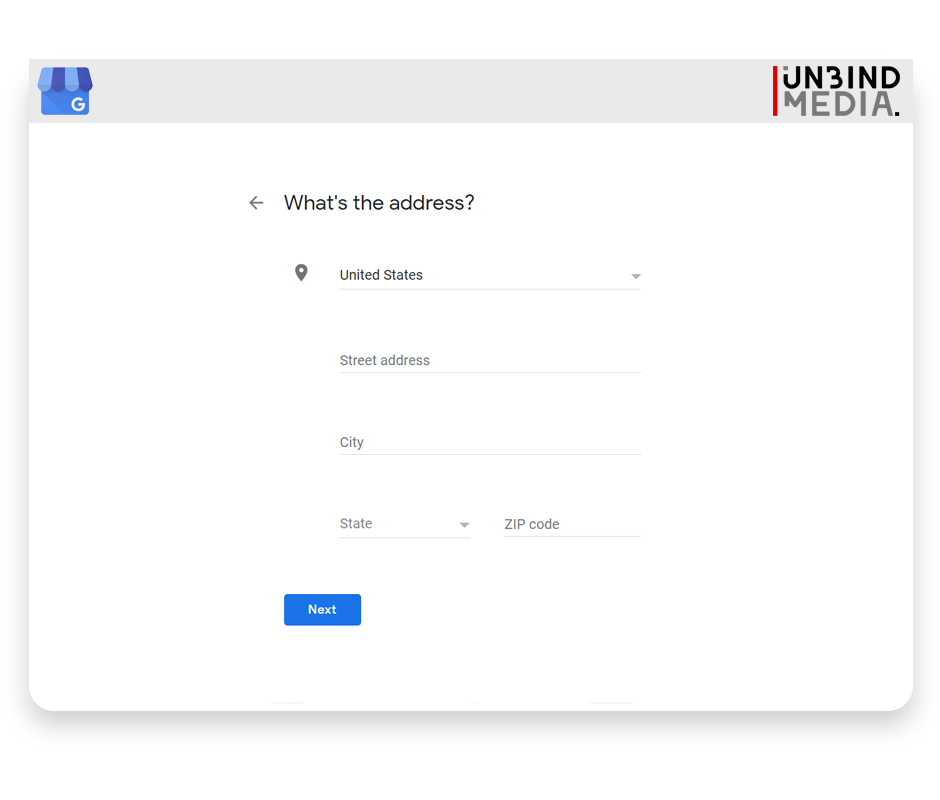 Step 4. Add your phone number and website URL to finish creating your Google My Business account.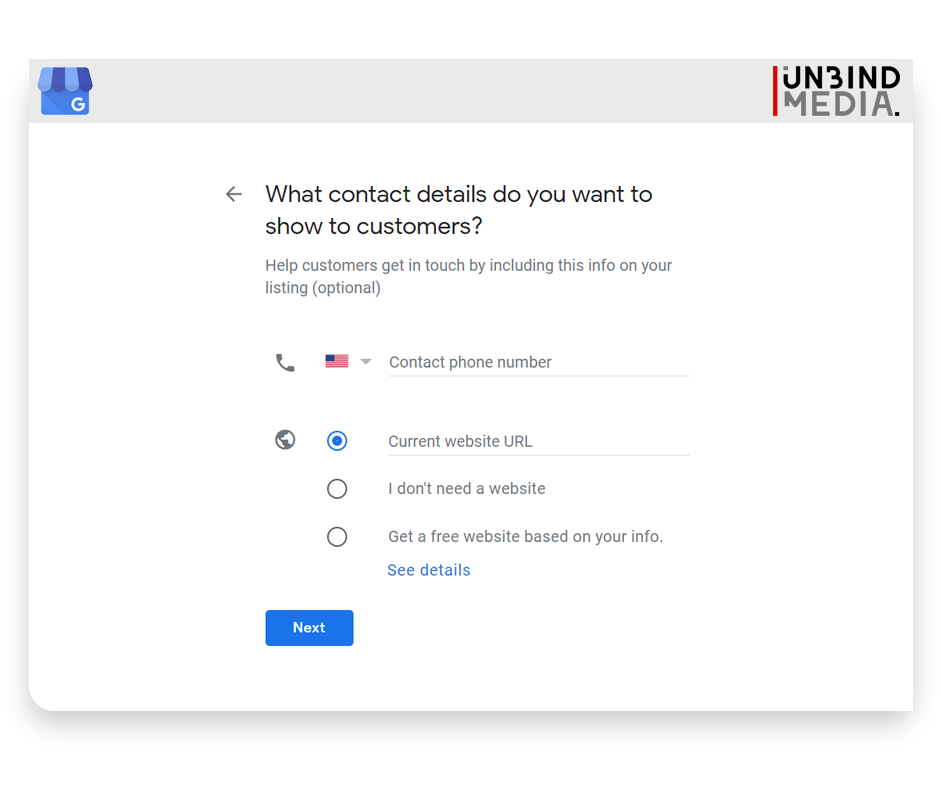 Amplify Your Small Business SEO with UnBindMedia
Is SEO useful for small businesses?
Search engines use advanced algorithms to offer the correct answer to searchers' questions,
In other words, if you produce helpful SEO-optimized content, you can compete with both small enterprises and large corporations.
Now that you know the recipe for success, it's time to take action.
If you want to create an SEO strategy for your small business but don't know where to begin, we've got you covered. Our SEO experts will help you get started.
Unbind Media offers a wide range of digital marketing services. We make data-driven decisions to help you achieve your marketing goals and outperform your competitors.