Paid Ads For Home Service Companies
The beautiful thing about PPC is instant action. You can drive results and create new lead opportunities almost instantly. With a laser-sharp focus on ROI, coupled with incredible analytical skills, our paid media team's main aim is to drive incredible results for your business.

Roofers

HVAC

Electricians

Home Remodeling
Home Service Contractors Paid Advertisements Explained
Pay-per-click (PPC) is a type of online advertising that allows home service contractors to display their ads on search engines like Google, Bing, and Yahoo.
PPC ads are usually displayed at the top or bottom of the search engine results page (SERP). When someone clicks on one of these ads, the advertiser pays a small fee to the search engine.
Running an ads campaign can be an effective marketing strategy for home service contractors, as it allows you to target your audience more specifically and drive traffic to your website almost immediately.
Additionally, PPC campaigns can be customized and tweaked to ensure that you are getting the best ROI possible.
Paid Ads For Home Service Businesses
Pay-per-click advertising (PPC) is a must for any home services company looking to grow.
If you're a home service professional, such as an electrician, roofer, or HVAC contractor, then you know that you face a lot of competition. It's important to be proactive with your marketing if you want to stay ahead of the curve and attract new customers.
PPC can be an extremely effective marketing tool for home service businesses. It offers a number of advantages, including the ability to reach a large audience with targeted messages, the ability to track and measure results, and the ability to get started instantly.
Paid search, or PPC, is a great way to market your business. You only pay when someone clicks on your ad, so you can control your budget and get a good return on your investment. Plus, it's a very effective way to reach new customers.
UnBind Media's Approach to Home Service Paid Advertisements
1. Targeted Advertisement
2. Keyword Research
3. Laser-focused Campaigns
4. Analysis & Reporting
1. Targeted Advertisement
If you're not targeting your ads to the right audience, you're wasting your money. PPC (pay-per-click) advertising is a great way to reach potential customers, but only if you target your ads properly. Otherwise, you'll just be paying for clicks from people who are not interested in what you're selling.
To make sure your PPC ads are effective, we start by doing research on your target market. Who are they? What do they want? What are their interests? Once we have a good understanding of your target audience, we can start to create ad campaigns that are specifically designed to appeal to them.
2. Keyword Research
3. Laser-focused Campaigns
4. Analysis & Reporting
Make an Impact with Home Service Paid Ads
We utilize paid advertisements to make an impact and drive your business outcomes with top-quality content and creative design to target your customers and get the most out of your advertising budget.
Today, customers are conducting more searches than ever before. This empowers them to make informed decisions before they act & convert. That's where we come in. It's one of our main tasks to identify customer behaviors and leverage the latest technologies in machine learning to reach & appeal to your target customer.
Businesses make an average of $2 in income for every $1 they spend on Google Ads.

Search Engine Optimization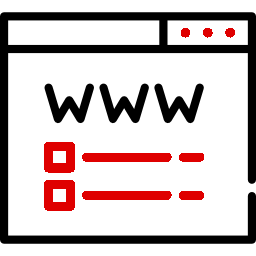 Website Design & Development
Answers to frequently asked questions about paid advertisement. You can contact our home services experts with any additional questions you may have using our contact form. We will respond to you in no time!
Pay Per Click Advertising (PPC) is a type of internet advertising that is used to direct traffic. The advertiser must pay the publisher, who is usually a website owner, only when the ad is clicked. It is also known as cost per click and is one of the most cost-effective means of attracting visitors to a website.
The power of PPC ads lies in their targeting. You can target users based on their geographic location, keywords, and demographics to name just a few; there is no better option than these highly-targeted advertisements that give you complete control over who sees your advertisement!
Depending on your business goals, there are several paid advertising possibilities. We can set up and manage standard keyword campaigns on search networks, display network banner advertising campaigns, eCommerce advertising campaigns on shopping platforms, and video advertising campaigns on YouTube and other video websites.
The advantages of PPC may be summarized in a variety of ways. There are certain tried-and-true methods for developing an effective search engine marketing plan. PPC produces quick results, which are critical for small firms looking to expand.
PPC is the quickest approach to launch an advertising campaign and see immediate results. You can learn how much you spent and if it was a loss or profit by measuring your profits, costs, visitors, and clicks. PPC recognizes the brand, provides access to local customers, is cost-effective, and is an excellent instrument for functionality and detailed reporting.
Remarketing is a type of advertising that includes contacting people who have previously visited your website. It is also known as re-targeting, and the process entails presenting relevant advertising to former consumers when they visit any site on the Google Display Network. In terms of PPC advertisements, remarketing boosts ROI by recapturing lost visitors and converting them into buyers.
The process of setting up and launching your campaign will take a bit of time, but it's important that we make sure everything is perfect before sending you live. Once the campaign is ready, we'll need to put it through a quick review process. If everything looks good, then the campaign will be activated and you can start driving traffic to your website. We'll be able to tell within the first week whether or not the campaign is working for you.