San Diego Paid Ads Agency

Search Engine Ads
Utilize major search engines like Google and Bing to reach your target audience exactly when they're searching for your product/service.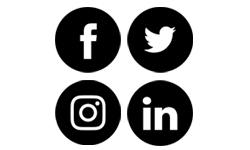 Social Media Ads
Your valuable customers are navigating social media channels daily. Reach your target audience and acquire qualified leads from day one.
Our approach to paid advertisements is to make an impact and drive your business outcomes with top quality content and creative design to target your customers and get the most out of your advertising budget. 
Today, customers are conducting more searches than ever before. This empowers them to make informed decisions before they act & convert. That's where we come in. It's one of our main tasks to identify customer behaviors and leverage the latest technologies in machine learning to reach & appeal to your target customer.
Businesses make an average of $2 in income for every $1 they spend in Google Ads.
Most frequent questions and answers
Paid ads help you target your ideal audience & serve your company's products/services to acquire qualified leads & sales from day one.
In 2019, digital advertising spend has exceeded traditional advertising for the first time in history. This shows how valuable it is to present your products/services to your audience at the right place and time.
There are many ways you can target your customers online. On a basic level, targeting starts with: 
Remarketing allows you to re-target customers when they visit or interact with your site. A cookie is installed on your site to allow you to run remarketing campaigns to your users across the web.
Google Ads results receive 65% of the clicks that started with buying-intent keywords.
Ready to leverage paid ads and stop leaving money on the table?