As a roofing contractor, do you really need a Google business profile?
The short answer: Absolutely!
Marketing your roofing business may be stressful, requiring a big chunk of your time and a large budget.
Undoubtedly, a Google Business profile will help you take most of that stress away.
Indeed, exposure is one of the most critical elements your business requires,
And a GBP profile will help propel your local SEO to flourish online.
Read on as we explore the vast world of Google Business profile; What is it? and how it can help your roofing business thrive.
Plus, a step-by-step guide to help you set up and optimize your Google Business profile.
What is a Google Business Profile?
Google Business profile, aka GBP, is a marketing tool that allows you to manage and optimize how people find your business online.
GBP assists you in making the most out of your first impressions.
In other words, it's a must-have tool for any roofing professional that's serious about gaining online visibility.
And best of all, it's completely free.
With just a few clicks, you'll be able to share essential information about your business, such as your business name and hours of operation.
Also, you can easily connect with your potential customers by creating offers, posts, events to help them find updated information about your business.
Where Can You Find A Google Business Listing Online?



How Can A Google Business Profile Help Roofing Contractors?
When potential customers require a roofing repair service, they will type in a search phrase such as "Roofer San Diego" or "Roofer repair."
Google search engine returns a map with a few red pins scattered around it and a list of 3 businesses or more, with full details of their ratings, contact information, and a direct link to their website.
Your goal is for your business to be found when customers are looking for your services.
And A GBP profile is one of the best tools that makes it easier for potential customers to find you.
Let's look at some statistics:
It's important to realize that customers prefer to use the Local Pack while looking for services online.
This means you'd be missing out on a significant number of prospective consumers if you didn't have a GBP listing.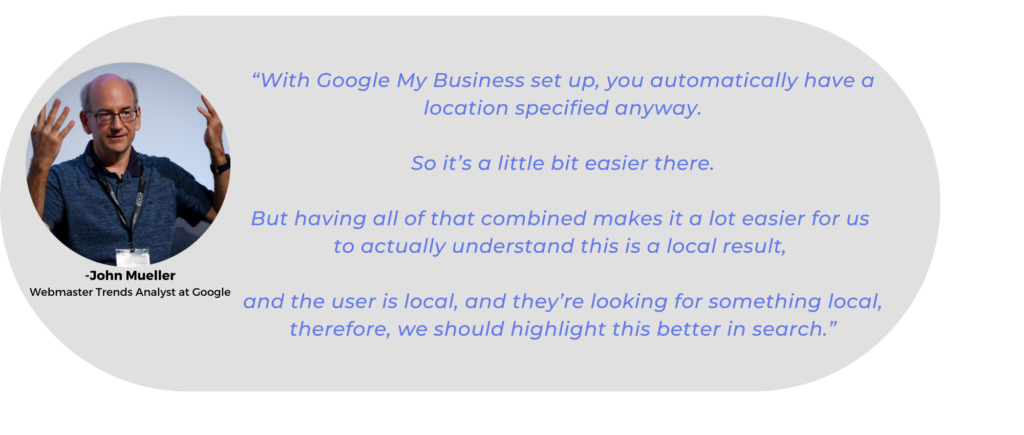 Step-By-Step Guidelines For Creating A Google Business Profile
Step 1. Create your Google business account
To start, if you haven't already claimed your Google Business account, sign up at www.google.com/business.
Next, enter your roofing business name and choose "Roofing Contractor" as your business category.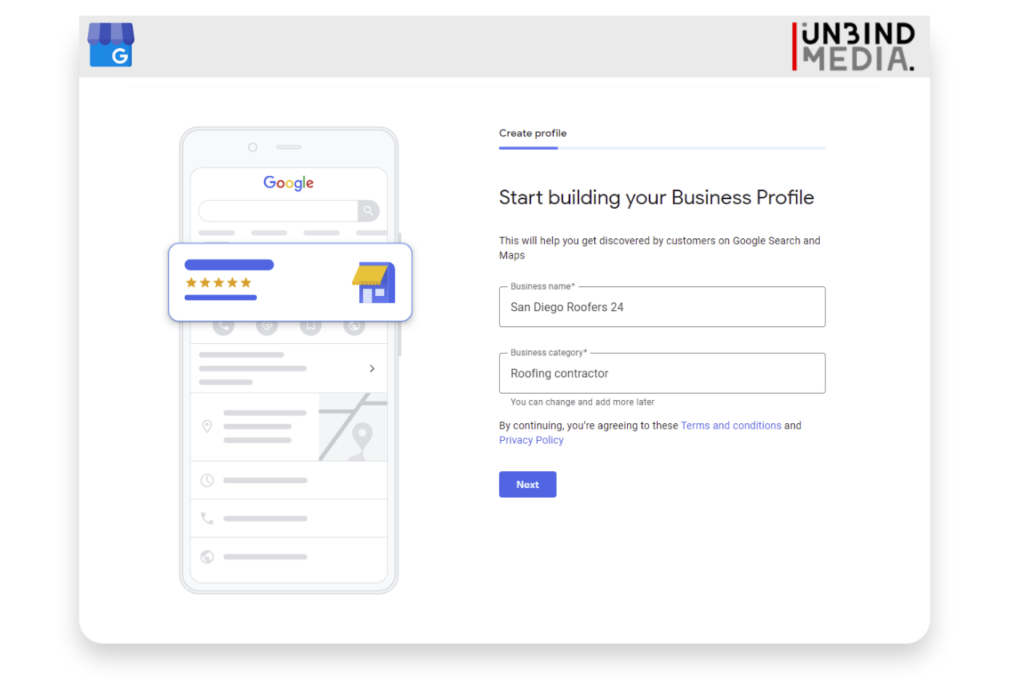 Step 2. Add business location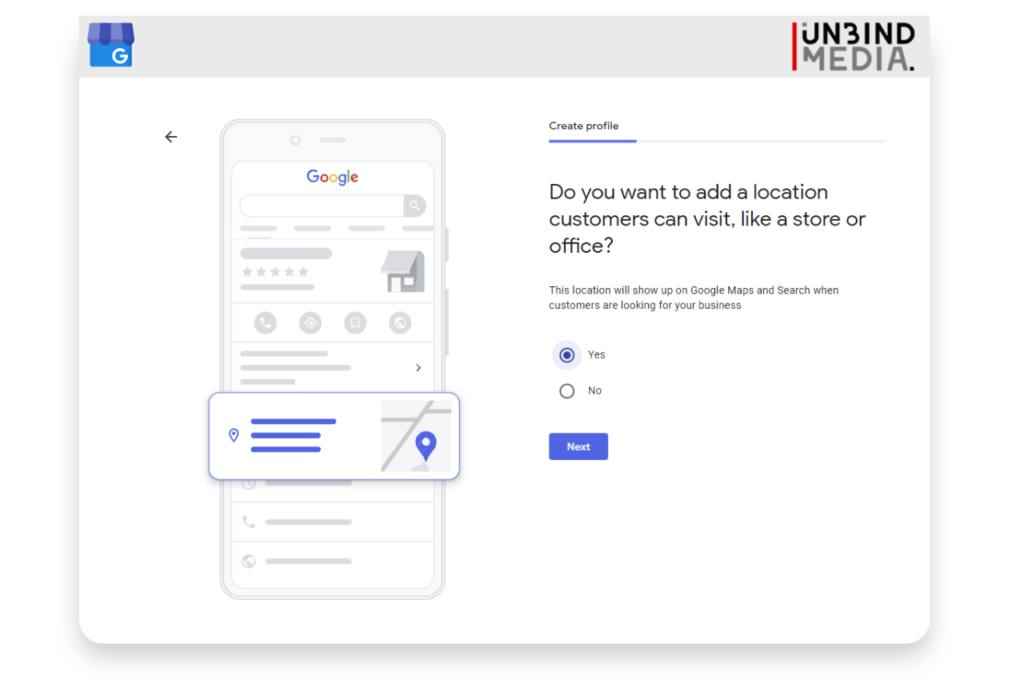 Step 3. Enter your complete business address, country, street address, city.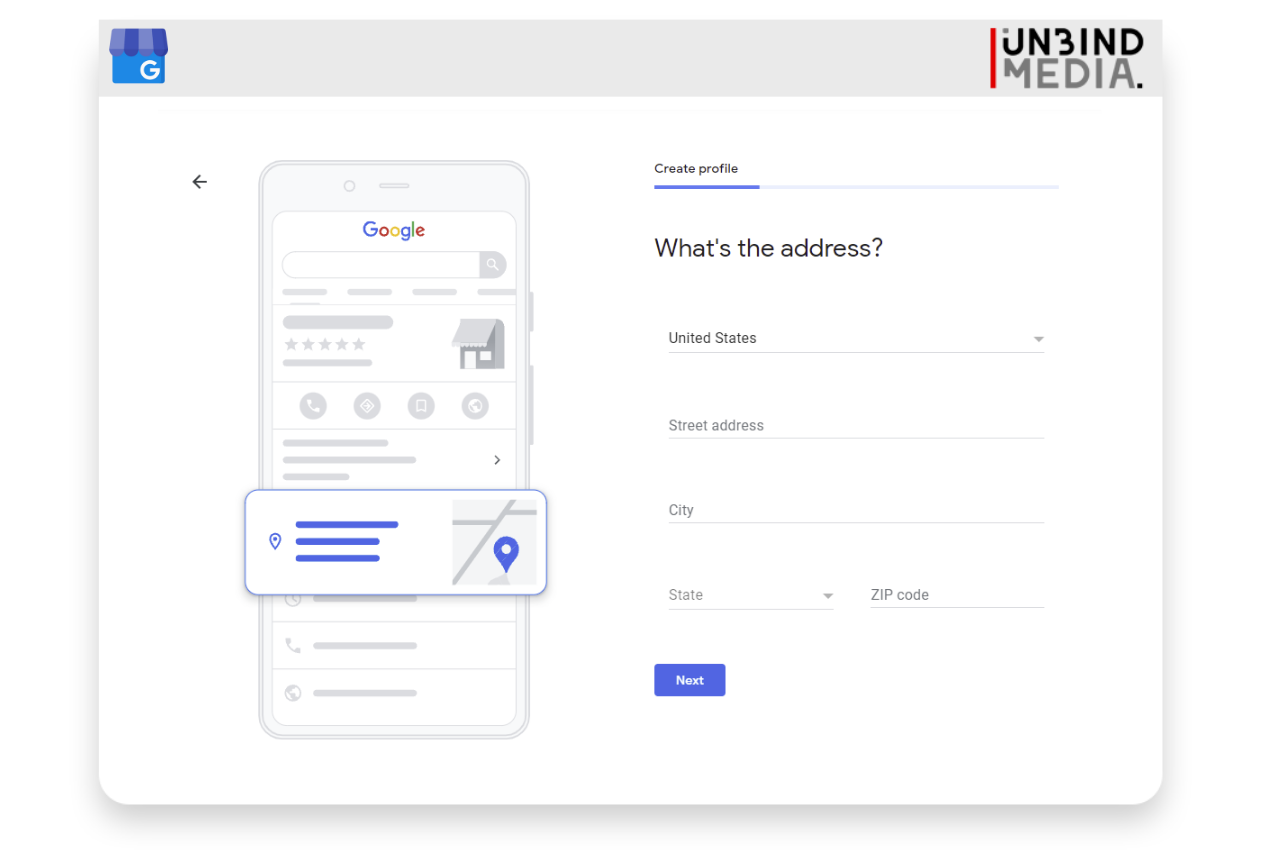 Step 4. Choose your delivery method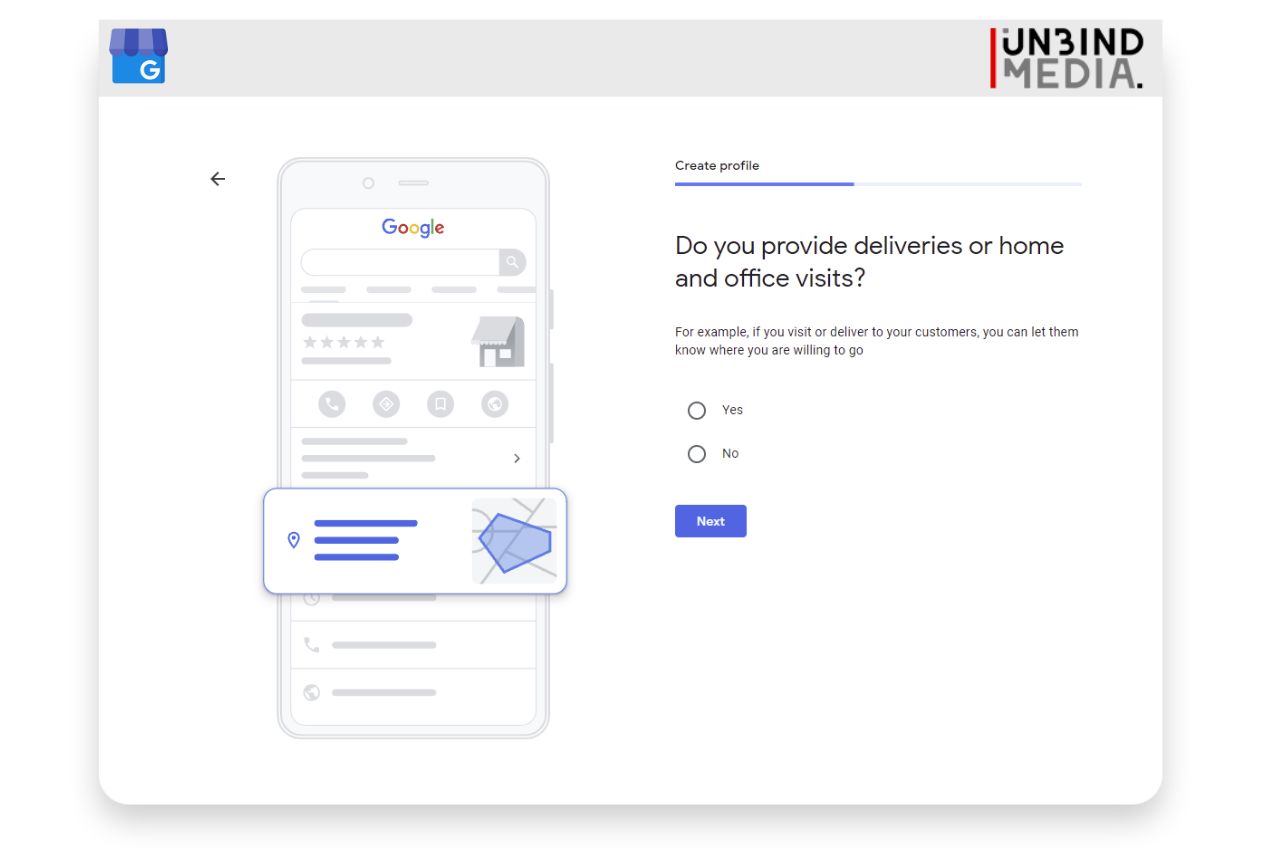 Step 5. Add the geographical area you serve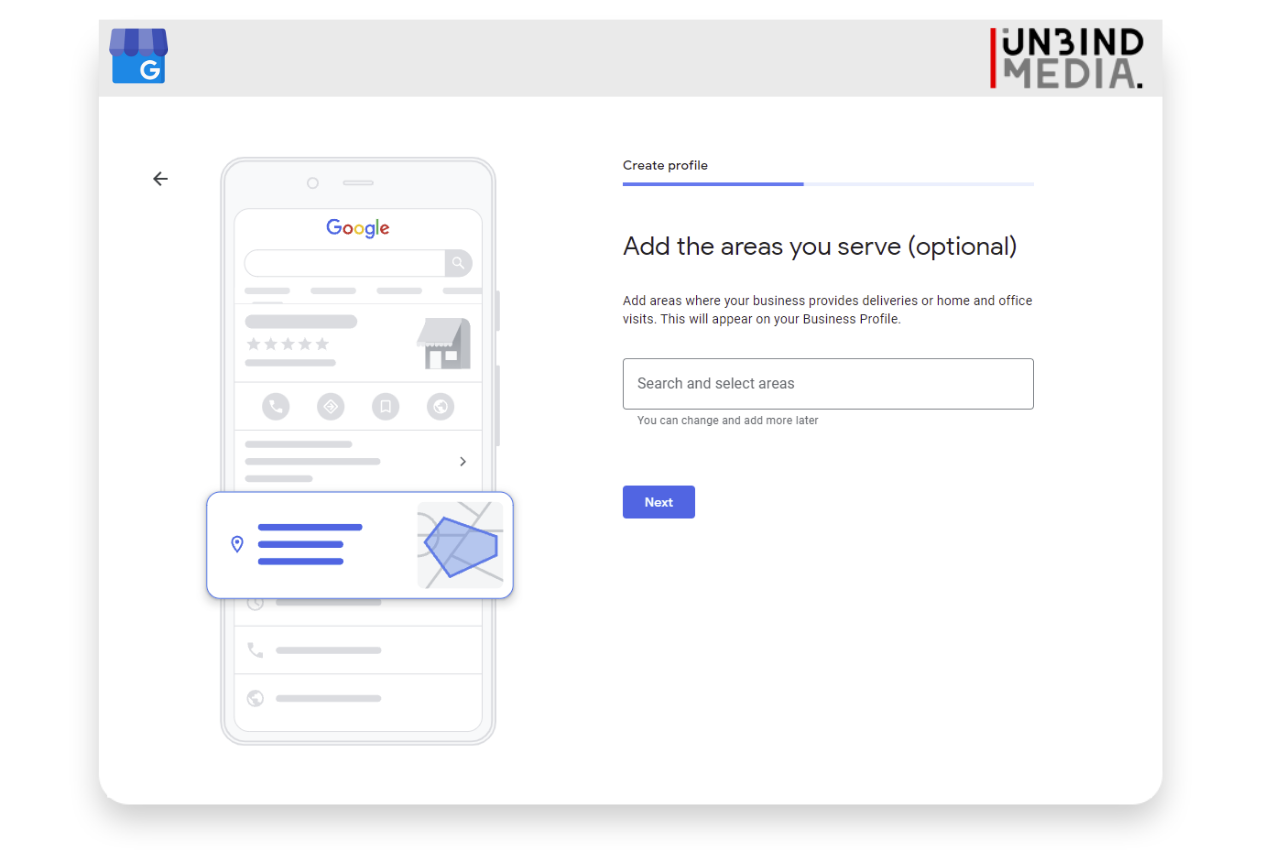 Step 6. Add your phone number and website URL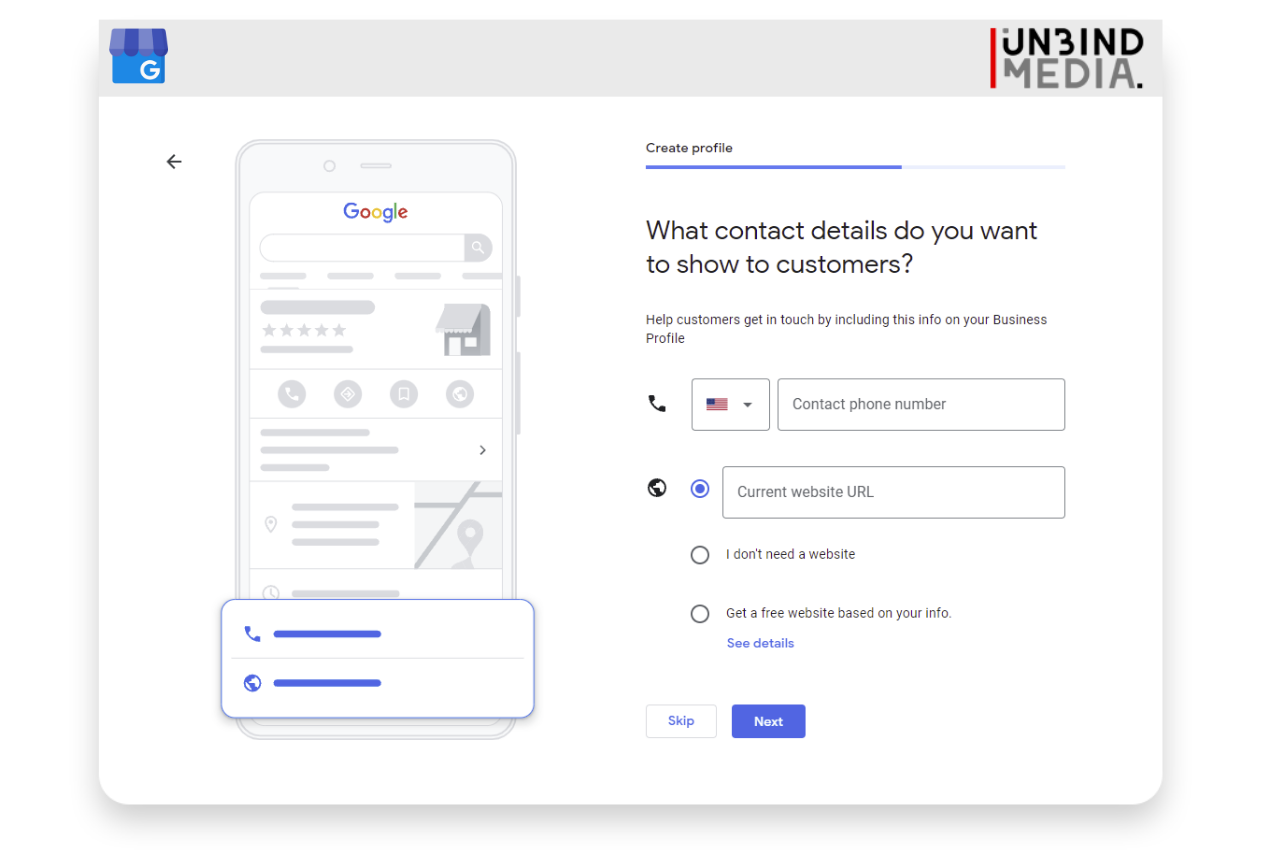 Step 7. Choose a way to verify your Google Business account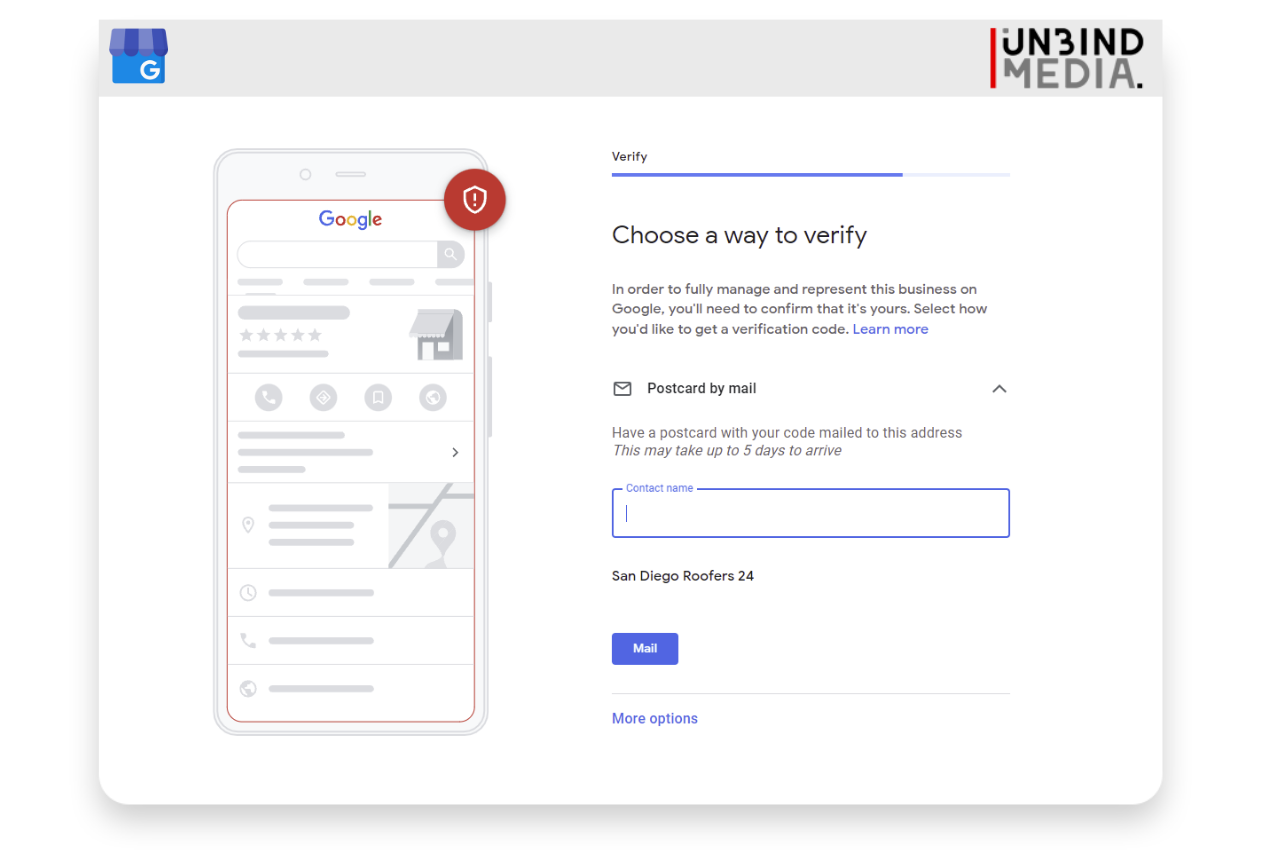 How To Optimize Your Google Business Listing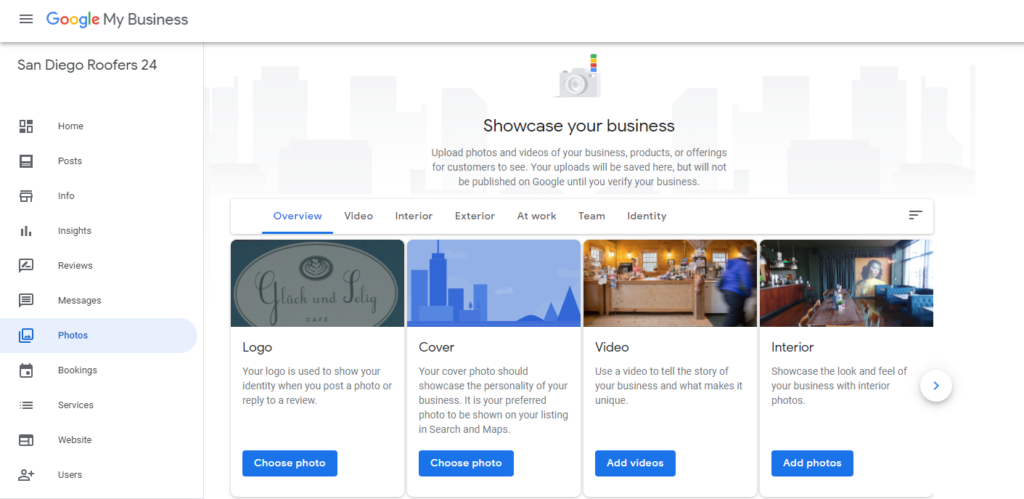 They say a picture is worth a thousand and one words, and it's true.
First, start by adding a few photos of your business and your services to showcase your expertise in the field.
Side note: Use your phone to take pictures around the area you serve; Google detects metadata stored on your phone, including location information.
Try to include most or all of the following to establish a solid first impression:
Make a compelling first impression by using high-quality photos.
Include a variety of images to highlight your company. Such as truck photos, office photos, before and afters, and team photos.
Make it a habit to take pictures and post them on regularly.
Update and optimize your images regularly.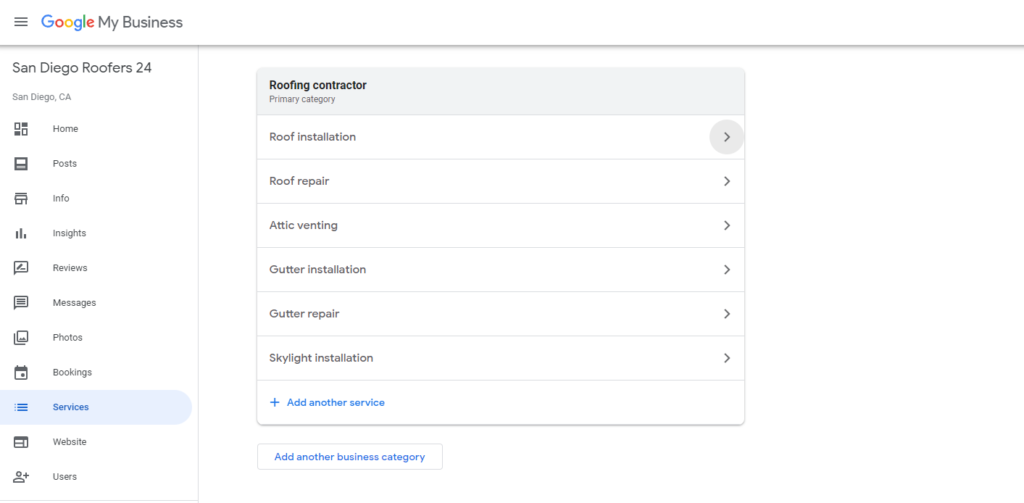 In the Google Business services tap, you may get an option to add the services you offer, along with their descriptions and prices.
Most importantly, if your business has multiple categories, group services into sections under the appropriate category to keep your services organized.
When local customers search on Google for a service you offer, that service may be highlighted on your profile.
Similarly, customers on mobile devices can also find all your services under the "Services" section.
Here are a few roofing contractor services to get started:
Roof Repair
Roof Installation
Skylight Installation
Roof Recovery
Gutters Installation
Gutters Repair
Attic Venting
Commercial Roofing Installation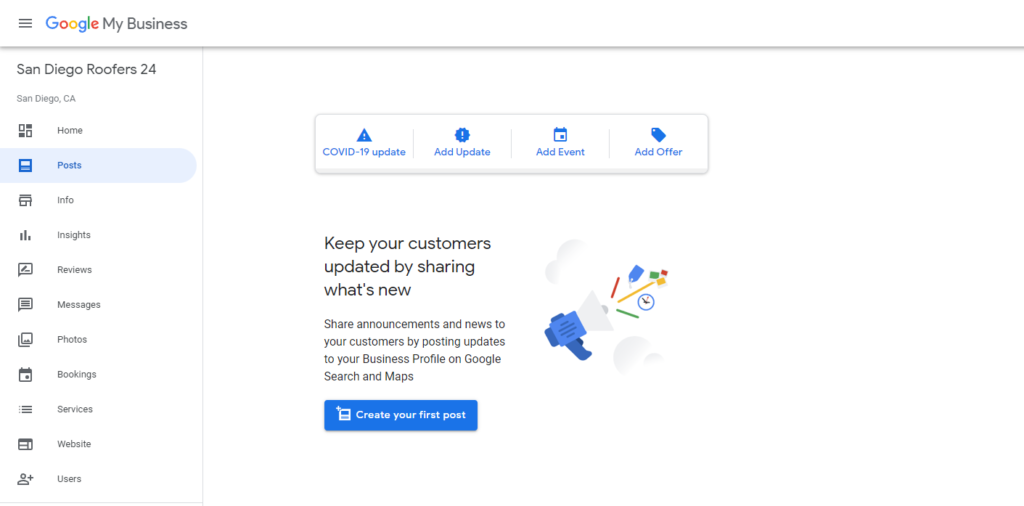 Google offers a few options for posts; here are the types they currently offer:
COVID-19 updates: This is a new type of post that Google recently introduced to handle ongoing business developments during the epidemic.
Add Offer: A promotional post in which you can highlight the current deals you have.
Update: This section contains any basic information about your company, such as images, videos, descriptions, or the announcement of new services.
Add Event: With this post type, you can share upcoming events that your business is hosting or participating in.
Side note: After posting a new article on your website, create a post on your Google Business profile and link it to your new blog post.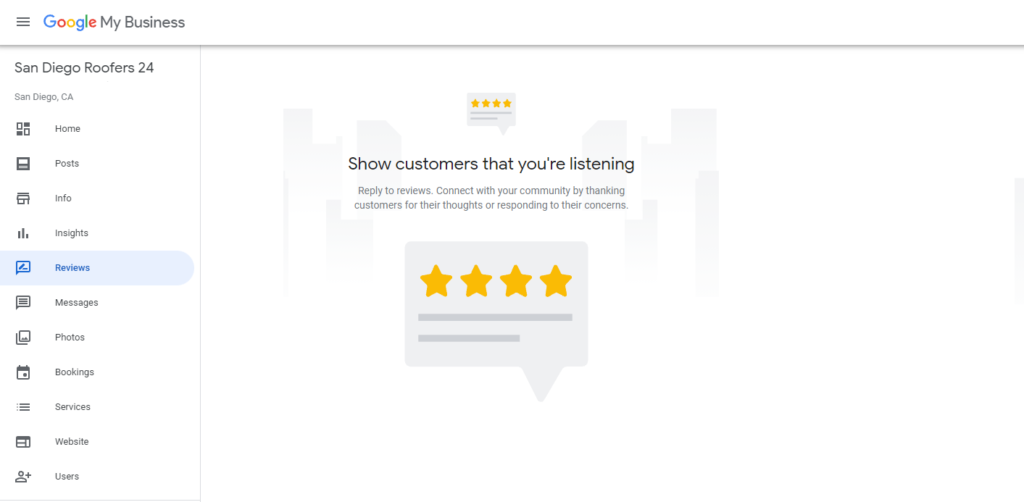 After you've launched your GB profile, it's time to start optimizing it and making it more attractive to customers.
Overall, Google Business reviews are by far an essential aspect of your business profile.
Here are some quick tips to generate more reviews:
Ask your customers in person for reviews.
Make reviewing easy by placing a direct link on your website.
Ask for reviews via email or text messages.
Respond to good and bad reviews (the quicker, the better).
Catapult Your Roofing Business with Unbindmedia
By now, it should be clear that a Google Business profile isn't just a nice-to-have tool,
but rather a must-have element of your digital marketing strategy.
That is to say, investing in your GBP for your roofing business will help you gain online visibility and outrank your competition.
However, if you need assistance managing your Google Business profile, we're here to help.
Our team of experts at Unbindmedia will assist you in creating a tailor-made strategy exclusively for your business.
Get in touch, and we're happy to help.