Digital marketing has changed consumer behavior permanently.
That is to say, the days of sifting through the four-inch yellow pages to find roofers, remodelers, or electricians are long gone.
Today, with just a few clicks and a search or two, you will find many companies that service your area in a flash.
In fact, A study by HubSpot found that 72% of consumers who did a local search visited a store within five miles.

It's no surprise the internet is the go-to source for roofing contractors since that's where your target audience spends most of their time.
Overall, local SEO will help establish your authority in the roofing industry and connect with your potential clients online.
Read on as we explore local SEO tactics that you can put to work right away. So when someone is looking for a roofer in your area, they'll find you instantly.
Why Is Local SEO Essential For Roofers?
Before we dive deeper into why roofers need SEO, let's first cover search engine optimization fundamentals.
SEO refers to your strategies to increase your site's ranking on the search engine results page.
For example,
When you search for a roofing service by typing the keyword phrase "Roofing company in San Diego," you will see the best-optimized roofing sites on the first page.
Important to realize, Being on the first page of Google helps you reach more potential clients. Indeed, people prefer to engage with the top search results on page one.
As a matter of fact, On the first page alone, the first five organic results account for 68% of all the clicks. (Source: Zero Limit Web)

Local SEO is a fundamental need for local roofing businesses.
While national SEO focuses more on bringing traffic from across the country, local SEO prioritizes traffic from your local service area.
For instance, If your roofing company is in San Diego, Local SEO will help bring more San Diego clients to your website.
Another critical point, 97% of people learn more about a local company online than anywhere else. (Source: SEO Tribunal)
Not to mention, Without local SEO, your roofing business could be missing out on a significant amount of traffic.
Understanding "Digital-First" Consumers
The digital age changed how consumers buy products and services.
In the old days, shopping was straightforward: you'd drive to a physical store, talk to the salesperson, ask for the price, and repeat the process a few times until you find the best deal.
Today, it's a different ball game. Through online shopping, customer reviews, and online forums, it's easy to purchase almost anything from the comfort of your own home.
Therefore, you need to keep in mind the modern buyer's journey and develop a strategy to earn their trust early along the way before reaching out to your competitors.
The modern Buyer's Journey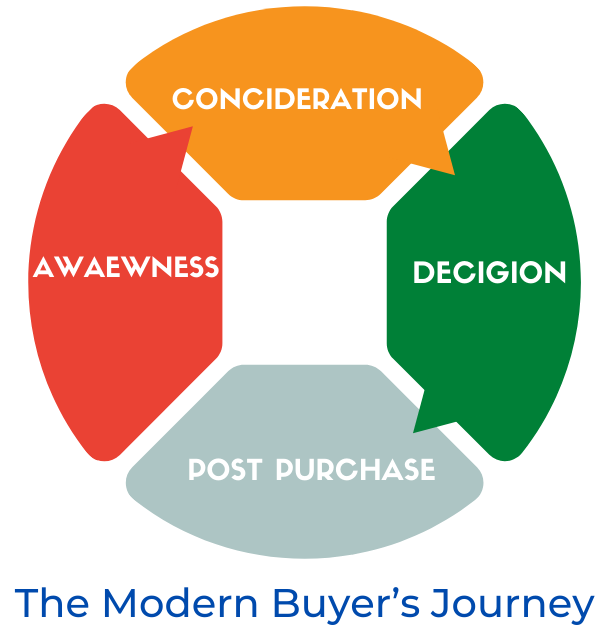 Let's say our customer is Mary, a 36-year-old executive with a family of four. She has never hired a roofing contractor before and reads online reviews before purchasing.
Awareness
It's 2:00 pm and raining heavily. Mary notices water leaking from the kitchen ceiling.
Consideration
Mary grabs her phone and googles "kitchen ceiling leak" reads a few blogs to understand the issue at hand.
She starts compiling a list of roofers near her by reading company reviews and comparing services.
Mary contacts three roofing companies for an estimate.
Decision
Mary signs the contract and book for roof repairs.
Post-purchase
After the leak is fully repaired, the roofer will explain to mary all the work done and answer any of her questions.
5 Local SEO Tactics For Roofing Contractors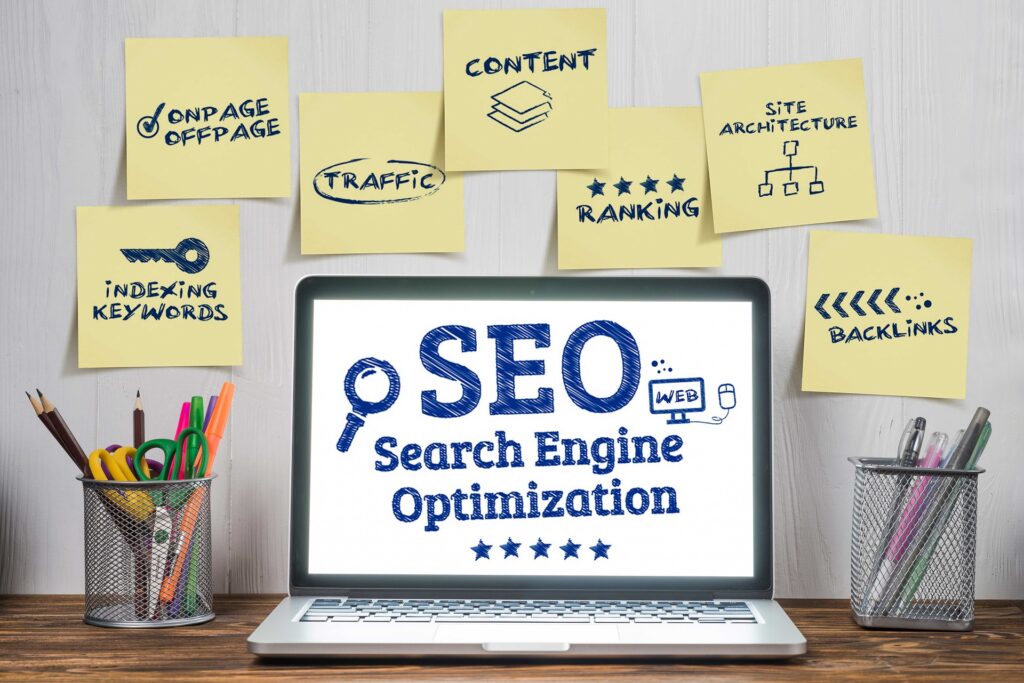 Millions of consumers use search engines to find a local business every day.
According to Google, 4 in 5 consumers use search engines to find local information.

Also, Local searches result in purchases 28% of the time. (Source: Joel House Search Media)
Here are 5 local SEO tactics to help you create brand awareness, increase website traffic and reach more clients.
#1. Build An SEO Friendly Website
Your website is the digital doorstep to your business—the heart of your online presence and first impressions matter.
In-fact, First impressions are 94% design-related.

And 88% of online consumers are less likely to return to a site after a bad experience, according to (Web FX)
You need a killer website that is unique, meaningful, and relevant.
You need a killer website that is unique, meaningful, and relevant.
Most importantly, it would be best if you mastered the art of producing content for your website, content that builds a strong connection with your site's visitors, boosts interaction and reduces bounce rate.
As search engines can identify the time, your visitors spend and the interaction level on your website.
Make Sure Your Site Is Mobile-Friendly
It is no surprise that most internet users access websites through mobile devices.
In 2021, A mobile-friendly website isn't optional; it's compulsory.
As much as 78% of mobile phone searches resulted in a purchase.

Surely, Search engines will give Mobile-friendly websites priority on search results.
Google made it clear by announcing mobile-first indexing, mainly using the mobile version for ranking and indexing.
With this in mind, you need to ensure that your roofing website is fully optimized for mobile, as the conventional static website design will limit your chances to outshine the competition.
Increase Your Website Loading Speed
Attention is a scarce commodity.
Today, consumers' attention spans are shorter than ever, and your website needs to load fast enough to attain their attention.
That is to say, the odds of visitors leaving your site increases 32% as page load time goes from 1 second to 3 seconds.
To explain further, here is an illustration about page loading speed: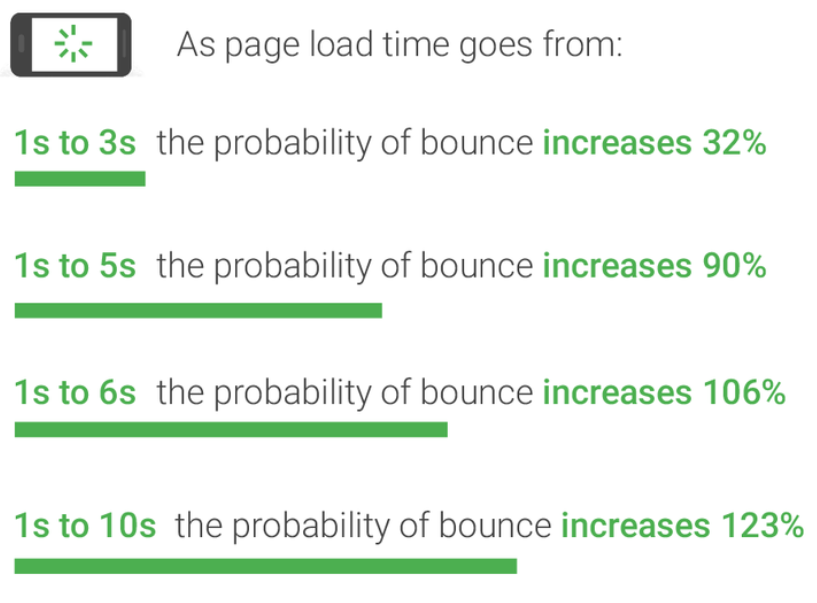 If you want to learn more about page speed, check out our article "3 Simple Tactics To Improve Page Speed."
Secure Your Website With HTTPS
HTTPS stands for "hypertext transfer protocol secure."

Google added a "secure socket layer" to encrypt the data shared between your website and browser. Not to mention, HTTPS is also a ranking signal.
In January 2021, 89% of pages loaded in Chrome were over HTTPS.
Most important, upgrading to HTTPS will secure your website. And also, boost your ranking on google.
#2. Claim Your Google Business Profile
A Google business profile is essential for Local SEO.
For the most part, listing your roofing business on GBP along with quality photos and up-to-date information will help you gain valuable real estate on the local 3-pack.
The 3-Pack appears in the first position in 93% of Google searches, according to a study by (seoClarity)
To that end, your roofing company does marvelous work; a GBP will help you share it with your local community.
For more tips on GBP, check out our step-by-step Google Business profile Guide for Roofing Contractors.
#3. Local NAP Citations
Search engines need to confirm your business location to rank you higher in your local region. That's where NAP comes into play.
You need to have a consistent NAP citation (Name, Address, Phone number) across the web.
Undoubtedly, Citations remain a pivotal part of a successful SEO campaign.
The best citations come from niche-specific directories or major platforms, such as Angie's List, Facebook, Yelp, and HomeAdvisor.
Undoubtedly, Search engines can verify your roofing business by scanning the web for citations.
Keep in mind that the more directories that cite your information, the better your chances of ranking higher on search.
In essence, high-grade link building is an indispensable part of SEO. Make sure that directories also link back to your website.
#4. Focus On Online Reviews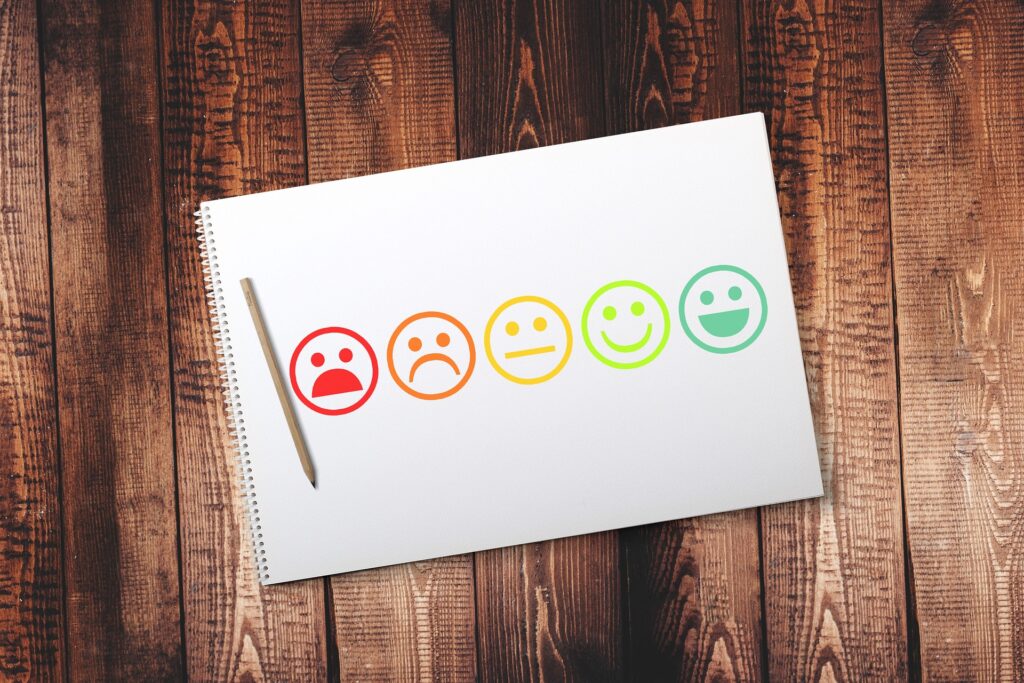 Reviews are a double-edged sword.
On the one hand, good reviews will help promote your roofing business and attract more customers. On the other hand, bad reviews would do the complete opposite.
Let's look at some local SEO statistics:
87% of consumers read online reviews for local businesses.
And 57% of consumers will only use a company with 4 or more stars.
A one-star increase in Yelp rating leads to a 5-9 percent increase in revenue (study by Harvard Business School).
Undoubtedly, reviews are an excellent strategy to earn your customers' trust and promote your roofing business along the way.
Here are quick tips on how you can get more reviews:
Identify the right time to ask for a review along your buyer's journey.
Make the process as easy as possible when asking for a review.
Interact with your clients by responding to reviews, especially the negative ones.
Go above and beyond to provide outstanding customer service.
#5. Optimize for Voice Search
Voice search is on the rise, and it's happening at an exponential rate.
In the USA, voice assistant users are expected to reach 122.7 Million by the end of 2021. (eMarketer)
And 51% of consumers claim they would use voice search to find a local business near them (BrightLocal)
It seems that we are already in a voice search world.
When searching the web, many users no longer take the time to type in their questions manually. Instead, they verbally ask.
However, the spoken natural language is different from the keywords you've been using in your marketing campaign.
To learn more about voice search, check out our in-depth article on "How To Dominate In Voice Search."
Build Your Marketing Strategy With Unbind Media
Marketing your roofing business is an ongoing process. It requires your full time and attention.
If you need help executing a scalable digital marketing strategy, we got you covered.
At Unbind Media, we strive to support our clients in every way possible. Get in touch with our team of SEO experts, and we will help you get started.