If you're not already doing some form of kitchen & bath SEO, you really should reconsider.
SEO marketing has been the most significant catalyst for website traffic and is the key to online success.
Not to mention, consumers today rely on search engines to help them find almost anything online.
That's because the internet is increasingly being used to find goods or services and discover new businesses. 
SEO will help you discover and expand your customer base by increasing the amount of organic traffic and, therefore, increasing the number of consumers visiting your website.
Read on as we go over why SEO is so critical for kitchen & bath remodelers, as well as a few search engine optimization techniques to help you boost your online visibility.
Why Search Engine Optimization?
Credibility, visibility, and brand awareness. That's why.
SEO is one of the most searched-for subjects on the internet, with a whopping 634,000,000 results on Google.
In fact, the act of searching is a regular human activity. People crawled out of their caves hundreds of years ago, searching for food. 
Today, 68% of online experiences begin with a search engine. (BrightEdge)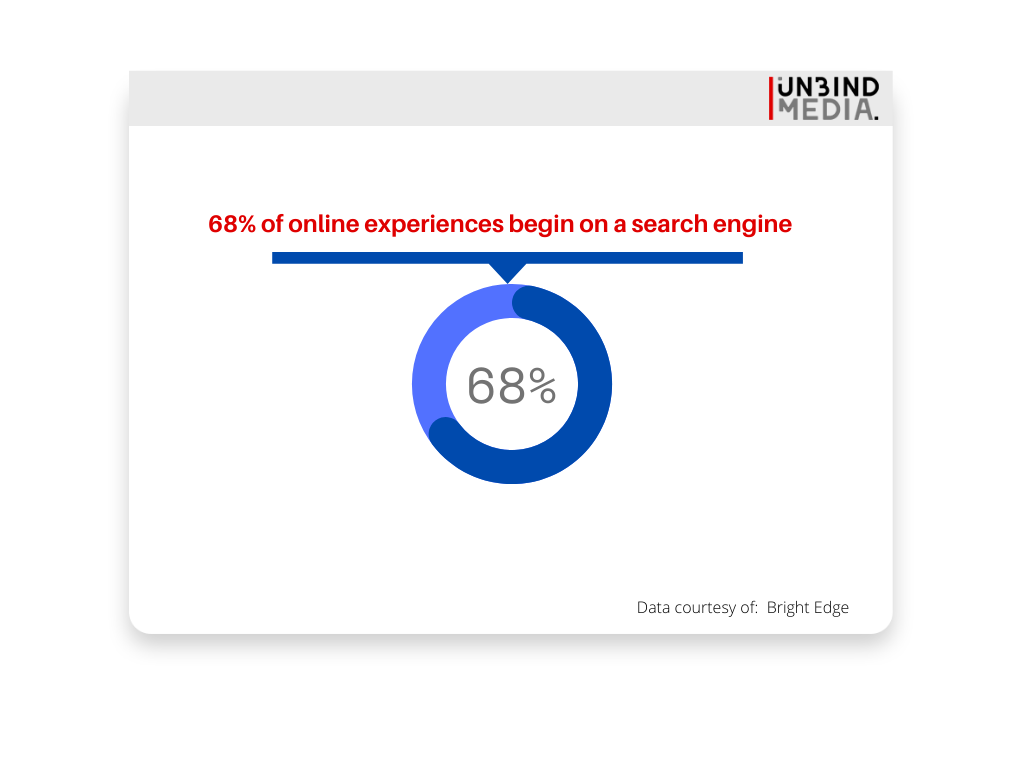 SEO is critical for business. It can increase your company's customer base and provide your business with a clear path to success. 
Another critical point, studies have shown that this approach is significantly superior to more conventional forms of advertising and marketing. 
What's the first thing you do when looking for a product or service? 
Most probably Google it.
Well, your customers follow the same process.
If they're looking for a kitchen or bath remodeling service, they would go online and google something like "kitchen remodeler near me" or "kitchen remodeler in San Diego."
Overall, by focusing on SEO, you will be putting your business right on track to rank higher for potential keywords that your target audience is searching for.
How Can SEO Help Your Kitchen & Bath Business?
SEO increases traffic to your website.
Helps build trust and Improve your Brand Visibility.
Great SEO equals a great user experience for your customers.
SEO doesn't require you to pay for ads.
It can help you stay one step ahead of your competitors.
SEO 101: How It Works
Search engine optimization (SEO) is the practice of optimizing your website to increase your rankings in search results and generate more organic free traffic.
In other words, the prime goal of search engines is to please their users.
When people use search engines like Google, Bing, or Yahoo, they search for a solution to a problem or an answer to a question. 
Indeed, these engines strive to provide the most appropriate, helpful, and credible response or solution.
However, It is not enough to meet the search engine's high quality and relevance requirements; we must also provide the results the searchers want.
A solid search engine optimization strategy is, in the end, all about making your website more visible and bringing in more visitors as well as generating more income.
5 Steps To Help you Rank Higher in Search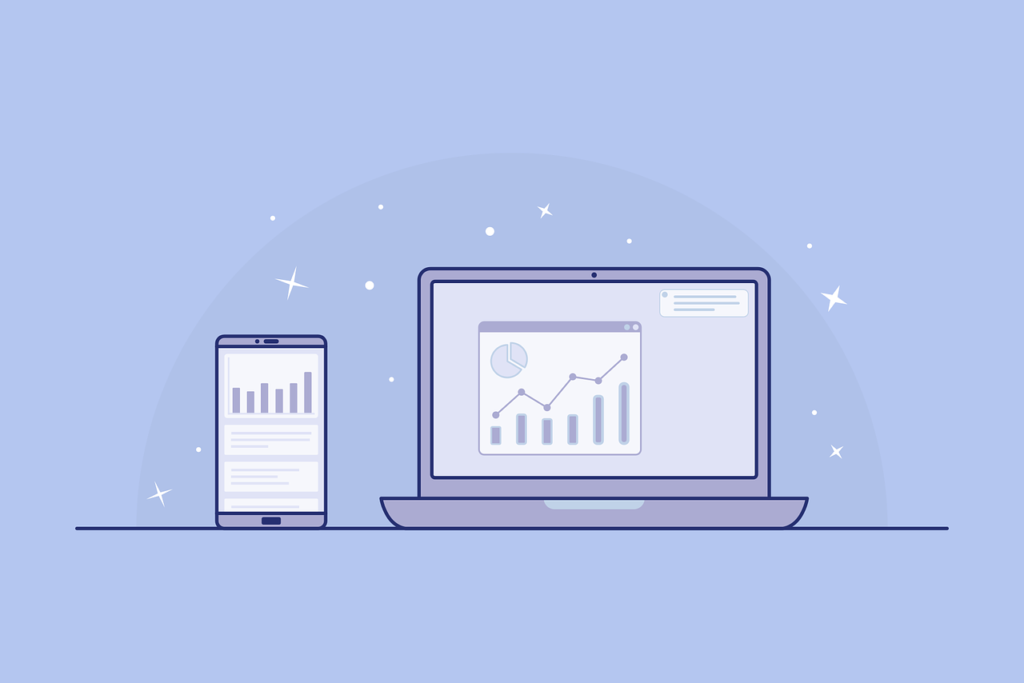 Step 1. Research keywords
As with most SEO things, the first step is keyword research.
Keyword research is the practice of analyzing common search words that people enter into search engines and creatively incorporating them into your website content.
For the most part, the goal here is to appear higher on search engine results.
Also, keywords are a critical component of search engine optimization. They help search engines understand what your website is all about.
The keyword research process involves selecting a topic that focuses on specific keywords related to your business and services.
Most importantly, Start with simple keywords that explain the services you offer, such as:
"kitchen cabinets remodel" or "Kitchen & bath remodeling services."
"Kitchen and bath remodeling San Diego"
Then, use keyword analysis tools like Google's Keyword Planner to broaden your list and decide on the best keywords for your remodeling business.
Step 2. On-Site SEO
On-site SEO (also known as "on-page SEO) is the practice of optimizing your website for search engines and users. 
This includes everything on-page such as content, security, title tags, and internal links.
On-site SEO is an essential element of your SEO campaign because it supports search engines in interpreting the content on your website.
It is crucial to realize that if search engines can not crawl your website, they will not index your content. 
With that, Indexing your pages allows search engines to provide the most relevant content to your audience.
Important On-Site Factors to Look Out For:
Identify that each page has a Title Tag and a Meta Description that includes your keywords.
Use heading tags to help search engines understand your page's topic and hierarchy.
Ensure that the keywords for which you are optimizing and variations are used across your web pages.
Step 3. Start a Blog
You're going to need a remodeling blog. It doesn't have to be extravagant, and you don't have to update it daily, but you do need one.
Not only does having a blog improve your chances of ranking on search engines, but it also establishes confidence in your remodeling business.
Modern homeowners prefer to do their research online.
In other words, the more quality content you have, the higher you will rank, and the more leads you will get. 
According to Content Marketing Institute, as much as 92% of marketers said their organization considers content a business asset.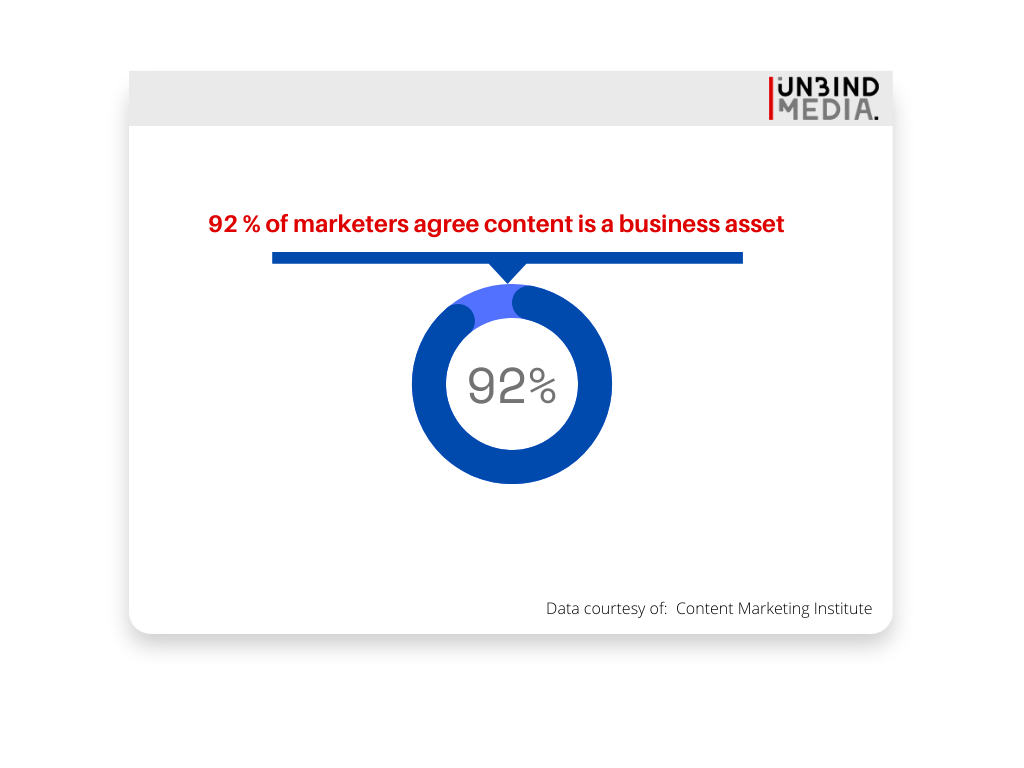 This is why it's critical to have easily digestible content that addresses any questions they may have.
All in all, producing content remains one of the main criteria for SEO professionals when it comes to acquiring links to help boost rankings and generate streams of traffic to a website.
Step 4. Build Quality Links
Backlinks (also known as "inbound links") are hyperlinks from one website to a page on another website.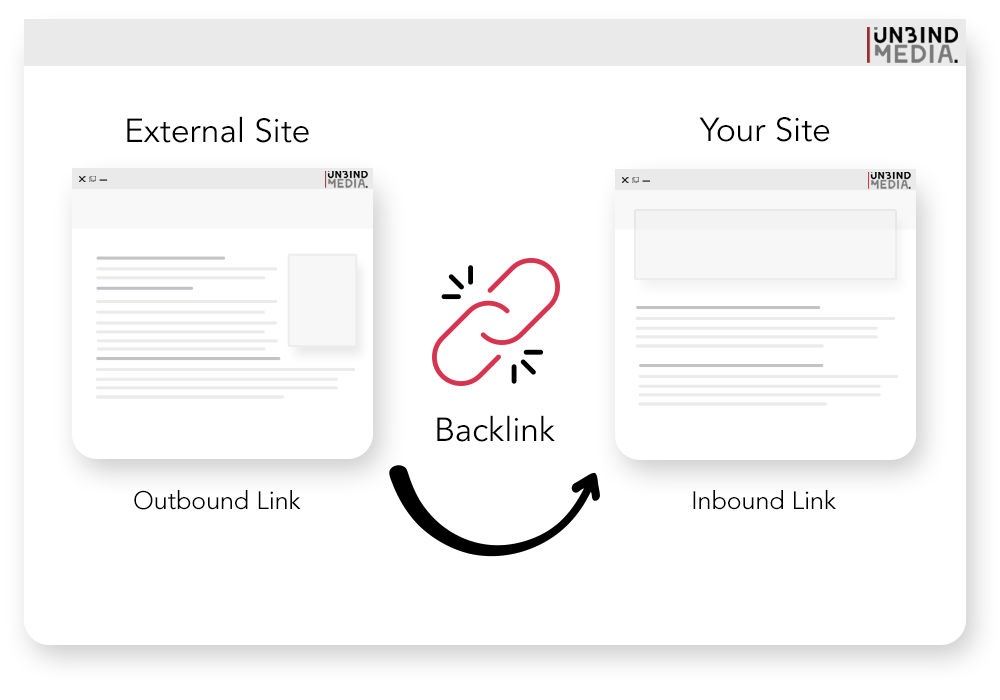 Search engines treat Backlinks as endorsements of your content and carry significant weight in their algorithm. 
For this reason, the more connections a web page has, the more authoritative Google considers it to be, and the higher it would rank in search engines.
Building backlinks requires consistency—you must stay on top of it, continue to create more, and track the links you already have.
For the most part, links should come from high-quality authority sources in your niche that are spam-free. Quality is essential here.
SEO Best Practice for Link Building
Submit posts to interior design magazines.
Use social media to spread the word about your content.
Create fantastic infographics and videos, then promote them by sending them to local publications.
Write guest posts for remodeling blogs.
Create citations, claim listings in a local or industry-related business directory.
Collaborate with local bloggers and influencers.
Step 5. Track, Measure & Optimize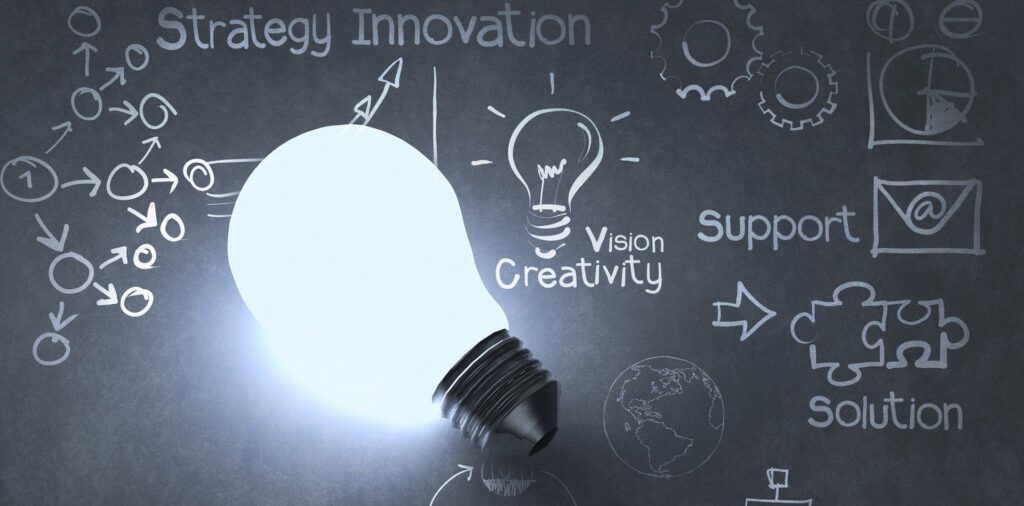 Let's get real. Nothing is more critical to the success of an SEO campaign than accurate reporting.
It doesn't matter whether you're a small start-up or an established one.
If you can't properly report on campaign results, how can you make the right changes that your SEO campaign needs?
Tracking & reporting will give you a clear picture of which marketing strategies are working and which ones are just dead weight.
In the long run, by monitoring your online marketing efforts, you will begin to develop a more cost-effective marketing strategy that will achieve the result you want without wasting any money.
Customized SEO Services For Remodeling Contractors
We provide a wide range of digital marketing services for kitchen & bath remodelers. At Unbind Media, We make data-driven decisions to help you dominate your industry.
Our seasoned team of SEO experts is always up-to-date on SEO news and developments to achieve exceptional results that surpass your standards.
We are happy to assist you in generating more leads and increasing your online visibility.
Get In touch with our team, and we will help you develop a unique strategy for your remodeling business.