The Internet has become a primary resource for most consumers when it comes to researching products and services.
The first place people go when they are looking for local HVAC contractors is Google.
Local SEO is the most powerful tool to bring organic traffic to your site.
It's a game-changer for online businesses, as it can help you attract local customers and turn them into repeat customers.
For one thing, if you don't have an online presence, chances are that your competitors do, and they are using this powerful tool to attract new consumers.
In this article, we'll show you how to use local SEO to get your HVAC business noticed in search results and surpass the competition, plus a step-by-step guide to help you claim your Google Business Profile.
What is Local SEO?
Local SEO is a powerful marketing strategy that involves optimizing your HVAC website for better visibility within the local search results.
It's a practice of search engine optimization that targets a specific location so that your business can rank in that area.
A local SEO strategy is designed to make your website appear on top of local search results. This will help your business get more online exposure in the local pack/map pack.
A Customer Review Survey found that 93% of consumers used online searches to locate local businesses. Of them, 73% performed them weekly, and 34% on a daily basis.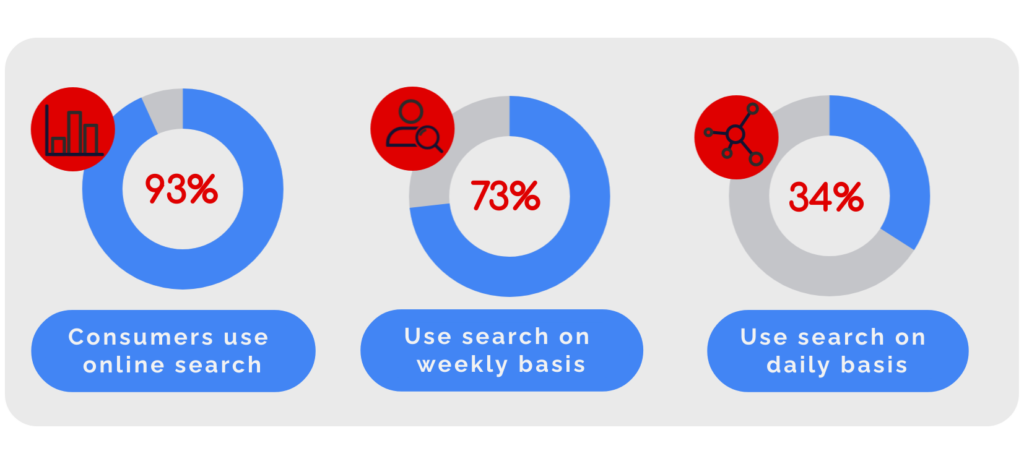 most important, Google's mission is to deliver the most relevant information possible in response to any query.
When you search for something local, Google's algorithms will detect your local intent, and we'll show you the best results from your local area.
For this reason, Local SEO is a crucial part of a successful HVAC marketing strategy targeted towards customers in a specific region, city, or neighborhood.
Why is Local SEO Vital For HVAC Contractors?
When people begin their search for HVAC services, they often turn to search engines like Google or Bing to find a contractor in their area.
They use keywords to search for specific services, such as "air conditioner repair" or "HVAC technician near me."
You can reach these potential customers by focusing on the keywords they use to search for your services and optimizing your website to help search engines rank it higher in search.
On average, 92% of searchers will contact a business listed on the first page of local search results.

Evidently, a higher rank in search engine results means that users are more likely to click on your website if they are searching for HVAC services.
What Factors Influence Google's Local Ranking?
Understanding how Google determines local rankings is vital if you want to achieve higher rankings.
You need to be aware of the key factors that are responsible for local rankings and ensure they're incorporated into your HVAC marketing strategy.
Here are the three primary factors that Google considers:
Relevance How relevant are your keywords to your business? Does it meet the needs of the customer? If you answer yes, your company name and other contact information will appear in local search results.
Proximity is mainly dependent on the distance between your business's physical location and a Google user's location when performing a search.
Prominence is measured by a mixture of various factors, including the number of social shares and reviews, inbound links, and the overall authority of the website.
6 Tips To Boost Your Local HVAC SEO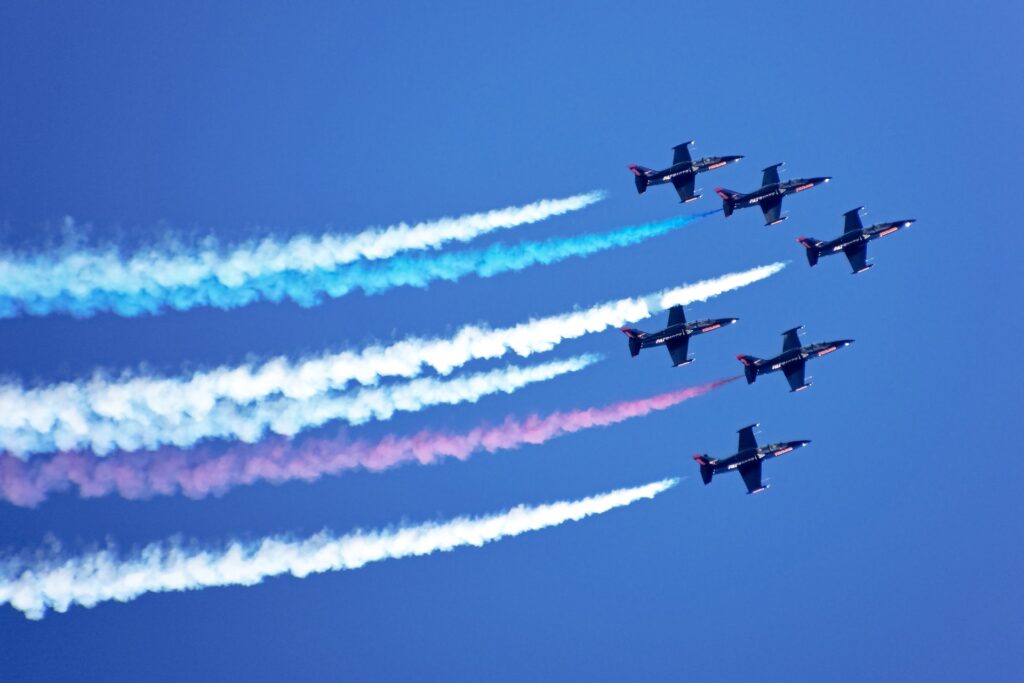 Now that we've established the importance of local SEO, here are 6 tips and techniques that will help you implement it effectively.
1. Begin With an SEO Audit
You can't know where you're going unless you know where you are right now.
An SEO audit helps to identify which pages are performing well and where you can make improvements.
The purpose of the audit is to identify all the issues that affect your organic search performance. And draw a roadmap to improve all the affected areas.
Here is what's covered in a site audit:
On-Page SEO This includes all elements that can be seen on your website, including copy and imagery.
Off-page SEO This allows you to assess how you can improve off-site SEO like link building.
Technical SEO will show you how healthy your site is from a technical perspective and highlight areas for improvement, such as crawl issues.
Once an audit is complete, you can use the identified actions as the starting point of your local HVAC strategy.
Keep in mind that audits should be conducted regularly—they are essential for ensuring that your website is operating smoothly.
2. Choose The Right Keywords For Your Services
Keyword research allows you to find out which terms potential clients are using to locate your HVAC services.
This is extremely helpful as it will help you write more targeted and engaging content for your website.
By using the right keywords, you can rank your site higher in search results for the terms that matter most.
As a result, you'll be able to increase the number of qualified leads that are coming from organic traffic.
For example, when someone is having an air conditioning or heating problem, they would search Google for "heating technician" or "AC technician near me."
Ideally, you want to target the keywords that your potential customers use to search for your services.
Keyword research is all about finding useful, relevant, and high-volume search terms that are in demand.
The Google Keyword Planner is an excellent tool for learning about what your target audience is searching for.
The most important thing to remember is that not all keywords are worth optimizing for. You should be looking for keywords that are both easy and relevant to HVAC services.
3. Claim Your Google Business Profile
If you want to be successful in local search, it is essential to have a complete and accurate Google Business profile (GBP).
Optimizing your Google Business Profile is a powerful way to attract potential customers.
This will help your HVAC website rank higher in your local search results and generate more traffic.
Here's how you create or claim your Google Business Profile:
To get started, If you haven't created your Google Business profile yet, then sign up here: www.google.com/business
Next, enter your HVAC business name and choose "HVAC Contractor" as your business category.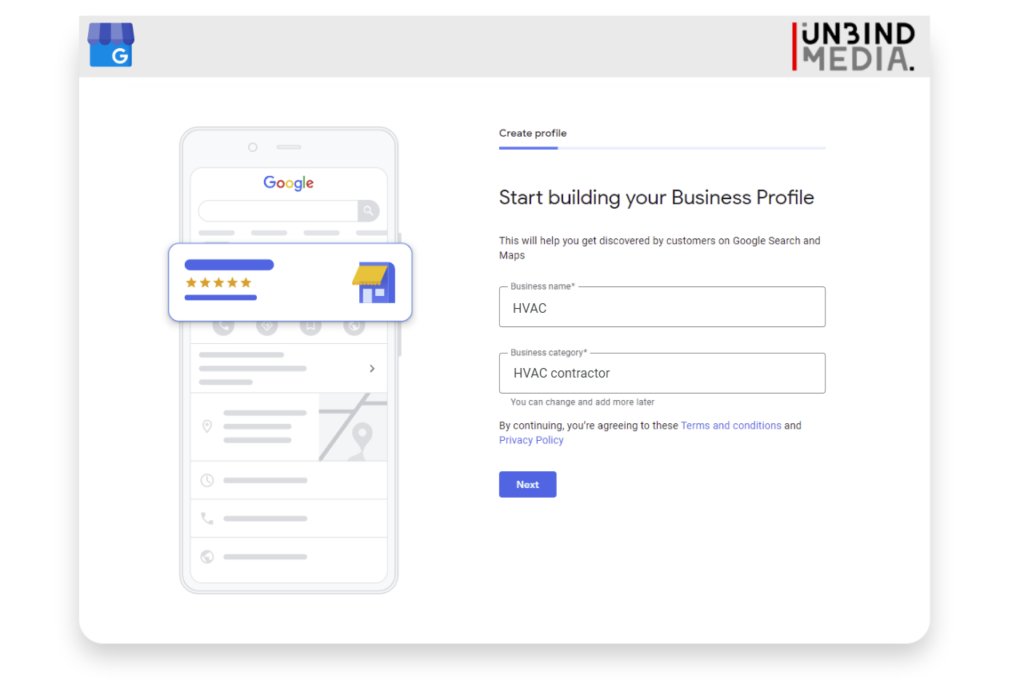 2. Enter your business location.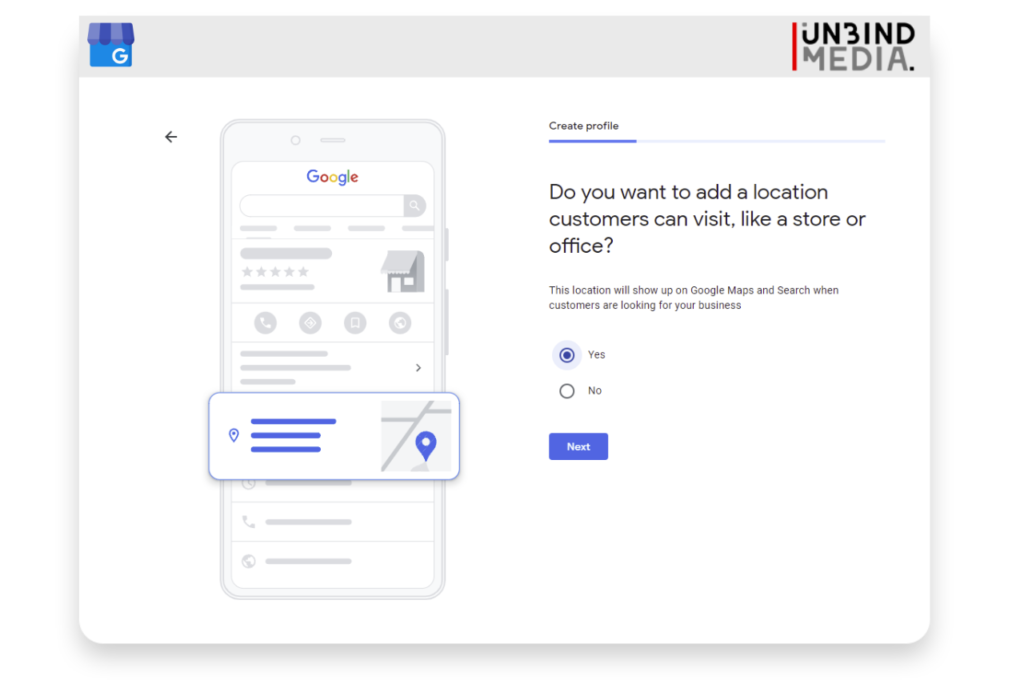 3. Provide your complete business address, including country, street address, and city.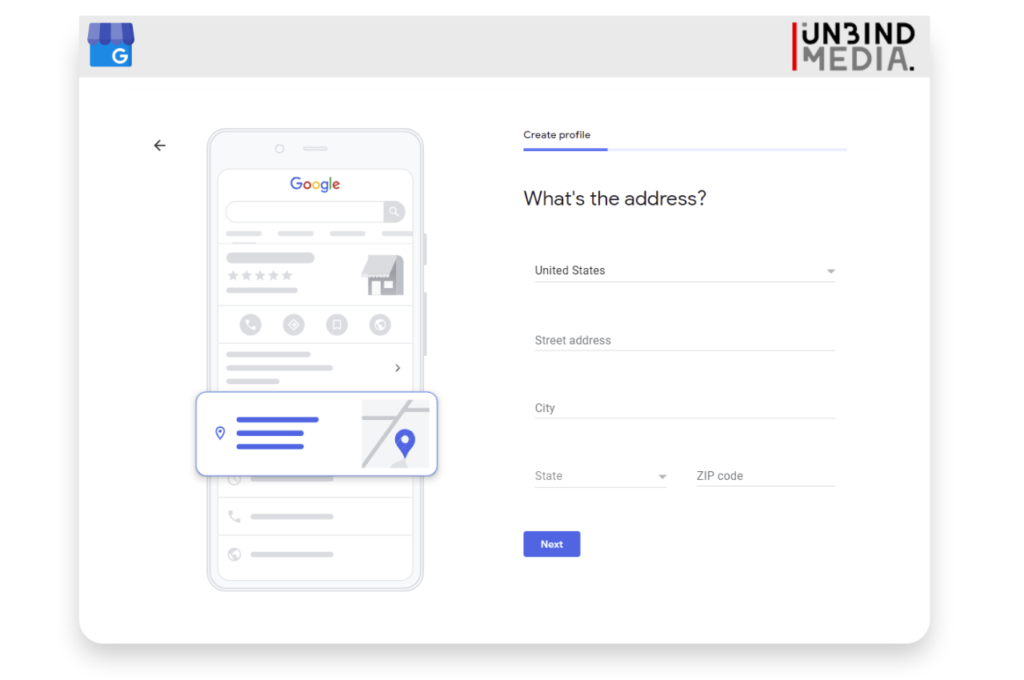 4. Decide on a delivery method.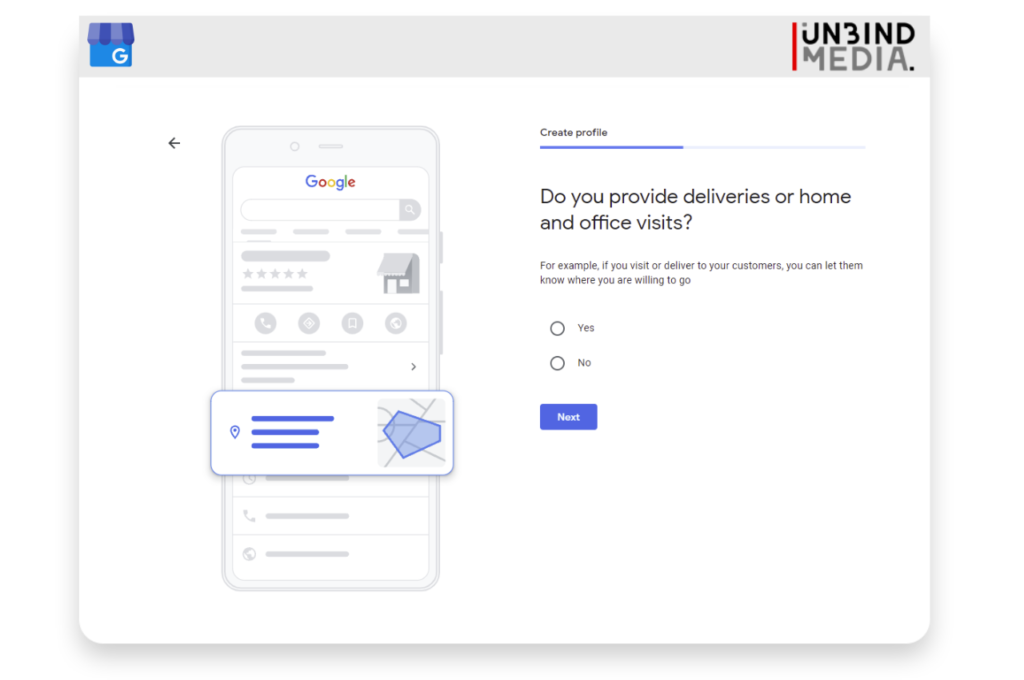 5. Include the geographical area that you serve.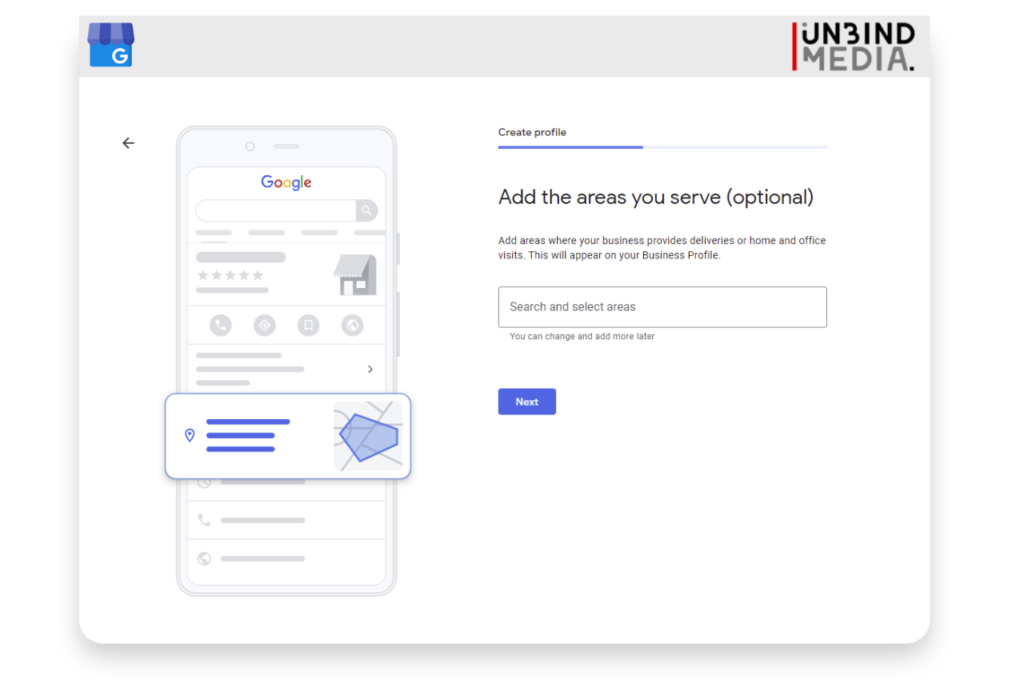 6. Include your phone number as well as your website address.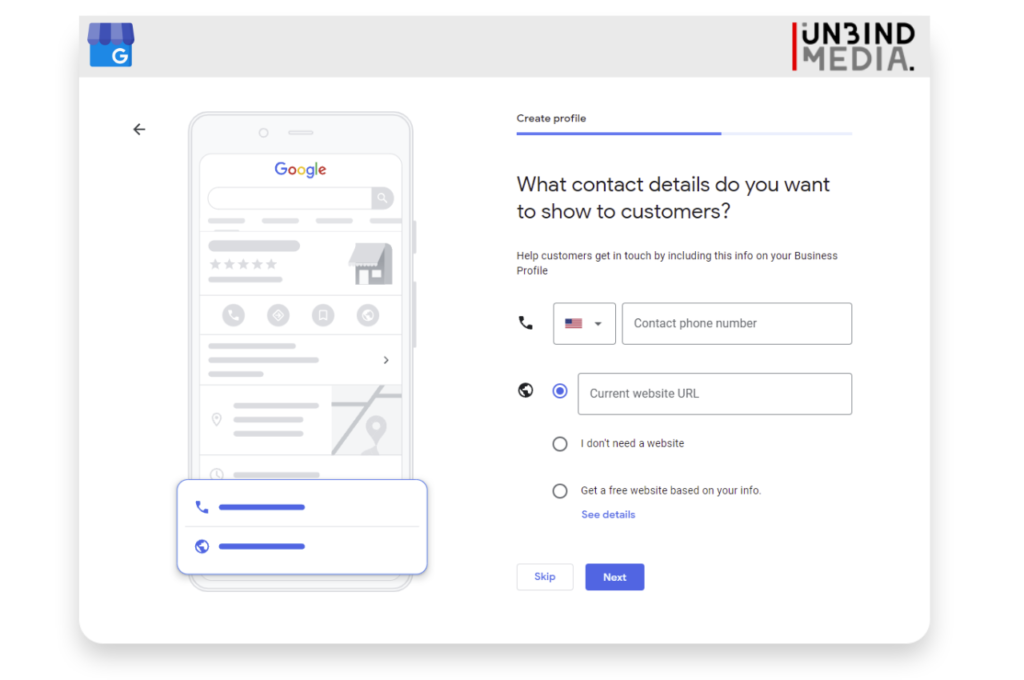 7. Select a method for verifying your Google Business profile.
4. Submit Your Website to Local Directories
Directories are the new and improved yellow pages.
Generally, Online directories are sites that help your business gain more visibility online.
You can list basic information about your HVAC company such as your physical address, phone number, email, website link, and operating hours.
Ranking in local search is hard when you are up against larger and more established businesses.
That is why expanding your local listings is critical to increasing your site's authority and giving it a boost in search results.
For the most part, the more places your business is listed, with consistent information across all of them, the better.
5. Maintain Consistent and Up-to-Date NAP Citations
NAP is a short description of your HVAC business that includes your name, address, and phone number.
Having an accurate and consistent NAP across all of your listings is crucial to local SEO.
Search engines use your company's NAP data to determine relevance and show the best results for a consumer's search query.
Not to mention, an incorrect business name in a NAP citation can lead to both customer and search engine confusion.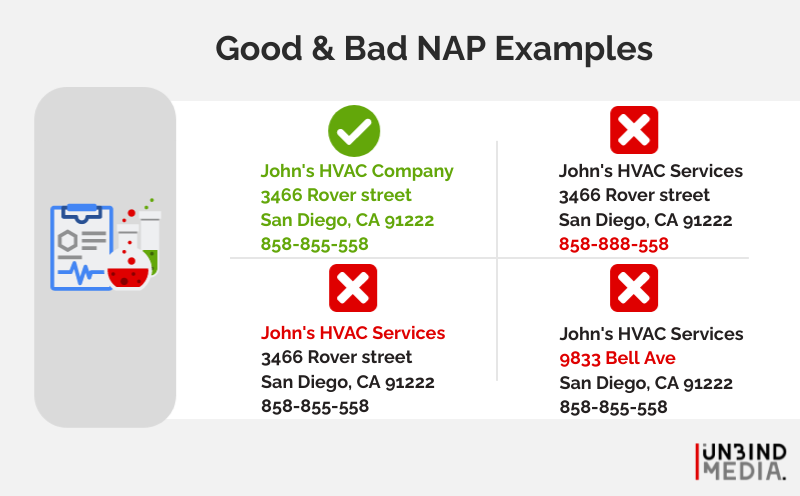 Keep in mind that many websites scrape your information online to populate their own directories and information.
So, if your HVAC company rebranded or relocated, there's a chance you have outdated contact information floating around the internet.
Here is how to use your NAP effectively:
Start by conducting a NAP audit to see where you stand.

Keep your NAP information consistent across all your listings.

Claim your Google Business profile and update it with the correct NAP information.

Put your NAP information in a prominent location on your website so that your customers can easily find it.

Keep a record of your listings and update them regularly.
6. Make Your Website Mobile-Friendly
If you want your business to succeed in local search, you need a website that is optimized for mobile.
Mobile compatibility is essential for creating an effective and efficient HVAC website.
Given that more than half of all Internet usage comes from smartphones and tablets.
When your site doesn't work well on these devices, you're likely losing a good number of potential customers.
A mobile-friendly website will allow your customers to find contact information, directions to your location, and read reviews about your business.
If you're unsure of your site's mobile readiness, you can use Google's Mobile-Friendly Test tool to check.
Amplify Your Local SEO With Unbind Media
Now that you have a better understanding of how Google ranks local search results, you can start to concentrate on optimizing your site for local search.
If you want to get the most out of your HVAC local SEO, we can help!
At Unbind Media, we take a data-driven approach to help you dominate in your industry. We can support you in exceeding your business goals and surpassing your competitors.
Get in touch with our local SEO experts, and we will help you get started.