Did you know that if your electrical business is not visible online, then you're missing 88% of customers who research online before making a purchase?
Just like an alternating current, the internet is ever-changing.
Nowadays, no matter where we are, we are all constantly connected in some form or another.
In other words, It's not enough to be a master at your craft; you need to be visible online.
Search engine optimization (SEO) can help you get noticed.
SEO is the practice of improving your website's visibility so that Google understands and ranks your website accordingly.
With that, the higher your site ranks, the more chances customers will choose your business when they need an electrician.
In short, SEO is all about enhancing your site's rankings on the search engine results page.
And the most significant advantage of ranking high for a keyword is free traffic!
Why Do Electricians Need SEO?
Search engine optimization gives you the power to reach the people searching for information related to your electrical services.
For example,
When potential customers are looking for electrical services, they will search for keywords like "Electrical Contractor" or "Electrician Near Me," go through the results and click on sites that offer the services that match their needs.
According to Zero Limit Web, the first five organic results account for 67.60% of all clicks, and results from 6 to 10 account for 3.73%.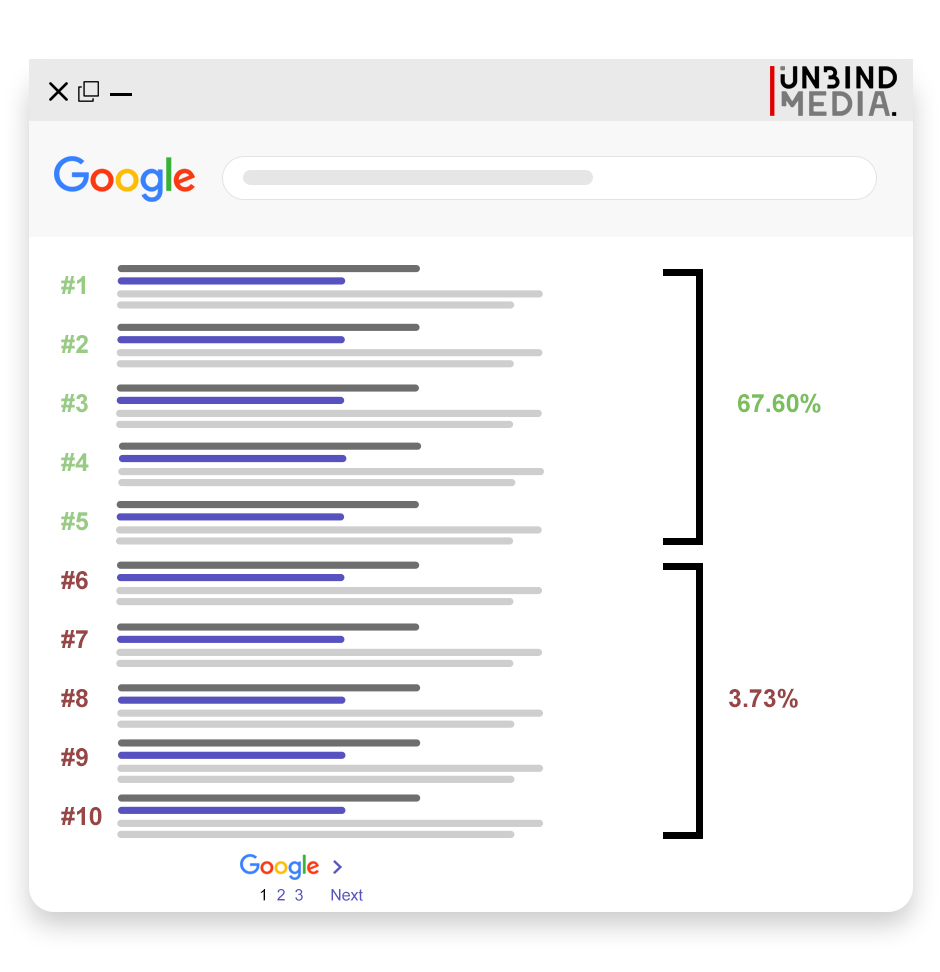 For one thing, your business needs to rank on top of the list, to capture those site visitors.
And the best way to ensure you're not missing out on those potential customers is through a well-executed SEO strategy.
Search engine optimization will give your business higher-visibility online, generate more leads, and, eventually, more revenue.
Critical Ranking Signals For Electricians
With over 1 billion websites online today, Google uses over 200 ranking factors to provide the best user experience to visitors.
With this in mind, knowing where to aim your SEO efforts is one of those low-hanging fruits in the marketing world.
Here are the most crucial ranking factors for electricians: 
Mobile-friendly website
Page loading speed
Quality backlinks
Website content quality
Website content length
Keyword optimization
Optimized images
Secured sites (HTTPS vs. HTTP)
Social signals
Schema markup
Domain age & authority
User experience
7 Master Strategies To Get You Started With SEO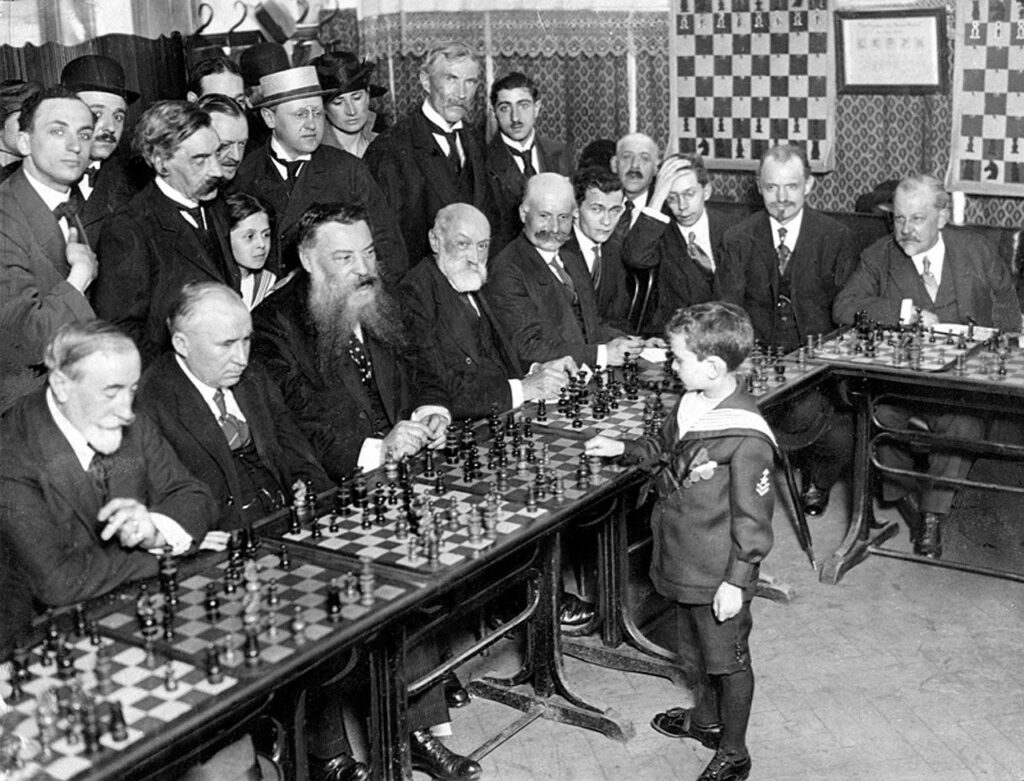 SEO is an ongoing process; it takes time and effort.
While there are plenty of strategies to help you rank at the top of the search results,
below are 7 of the most effective SEO strategies for electricians:
#1 Use Electrician-Friendly Keywords
Keywords are the words and phrases that define what your website content is all about.
Essentially, keywords are the search terms you want your electrician website to rank for, so when people type those keywords into Google, they will find your business.
Also, It's best practice to include a mix of med-tail and long-tail keywords.
Med-tail Keywords: Are competitive key terms consisting of 2 or 3 words. They are specific and have a high search volume.
For example,

You can also add additional qualifiers such as:

Long-tail keywords: Are longer and more specific key terms that visitors are most likely to use when they need to hire a service. Or do a voice search.
For example,


As can be seen, Keywords are the backbone of a successful SEO campaign.
And your website needs to include keywords relevant to what your potential customers type into search.
For this reason, Generating a keyword list is one of the first and most crucial steps in a successful SEO campaign.
#2 You Need An Effective Electrician Website
A great website design acts as an electrical conductor; It allows traffic flow to your website.
In fact, a practical electrician website design help guide your visitors to important pages, such as special offers, clickable buttons, or call to action.
The goal here is to assist your visitors in taking the action you want.
As much as 75% of people judge a business's credibility based on how their website looks.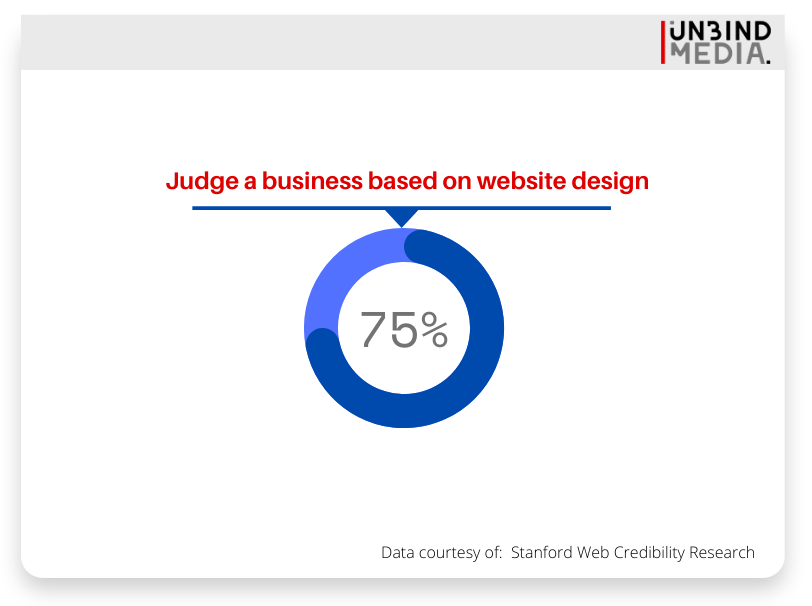 So, How to optimize your electrician website?
Follow these steps to help you get started:
Your website must be visible to your customers across search engines.
Create value-rich content with keywords in mind.
Build a mobile-friendly website.
Make sure your website is fast to load and HTTPS secure.
Provide an excellent user experience to gain repeat visitors.
#3 Create High-Quality Content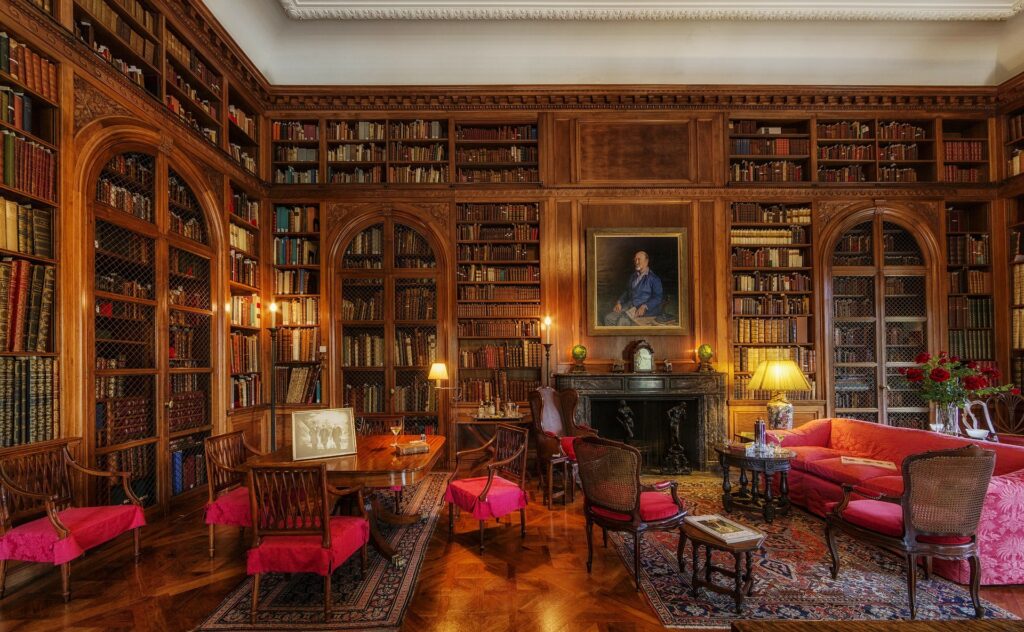 Content marketing is the practice of planning, producing, sharing, and publishing content to reach your potential customers.
Benefits of content marketing:
Generate more conversions.
Educate prospects about the services you offer.
Build a close relationship with your customers to increase loyalty.
Show your audience all the services you provide.
Most importantly, producing content that pleases your target audience motivates people to visit your website and engage with your content.
Content marketing allows you to build a strong relationship with consumers and generate organic traffic.
#4 Video Marketing For Electrical Contractors
The demand for video content is soaring.
With 54% of consumers wanting to see more video content from a brand or business they support, 62% pay more attention to video content rather than reading a blog post.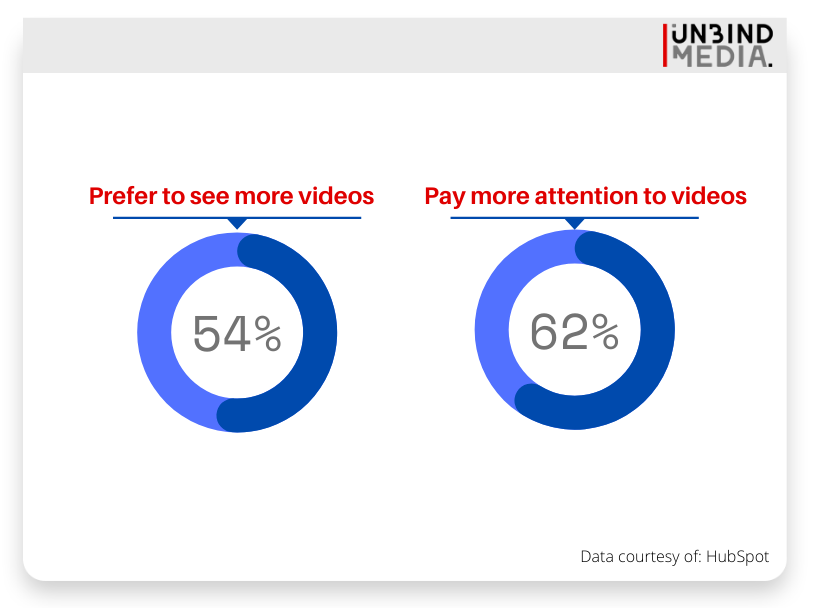 Nowadays, it's clear that more people are interacting with videos than ever before.
With that, utilizing video marketing is a great way to show your electrical work skills and techniques to your target audience.
When developing a video, it's best to keep in mind your business goals.
Include a company profile explaining who you are, customer testimonials, and "how-to" videos to capture your customers' attention.
#5 Attract More Customers With Local SEO
Local SEO is hugely beneficial to electrical contractors.
While Local SEO links consumers to your website for free, It also enables you to share important information about your website online such as NAP (Name, Address, Phone number)
Additionally, you can promote the electrical services you offer through local advertising.
Tips for optimizing your local SEO:
Claim and optimize your Google My Business profile.

Make sure NAP (Name, Address, Phone Number) is consistent.

Add a location page on your website.

Create quality local backlinks.

Produce and publish local content.

Build dedicated landing pages.
Check out our 35 Intriguing Local Search Statistics to learn more about local SEO.
#6 Boost Your Site's Ranking with Link Building
The most critical factor in your website's ability to rank is your backlink profile.
Link building for electricians is the practice of getting quality websites to link to pages on your website to help you rank higher in the search results.
Backlinks are a ranking factor, and Google analyzes your backlinks when ranking a website.
For example,
A master electrician page with 25 high-quality links will outrank a similar page with only 3 backlinks every time.
Indeed, All links are not created equal Google ignores some links and penalized others. That is to say, building high-quality links is the ultimate goal.
#7 Leverage Social Media Marketing
Social media marketing plays a significant role in influencing consumers' buying decisions.
According to GlobalWebIndex, 54% of social media users use social media to research products, and 71% are more likely to purchase products and services based on social media referrals.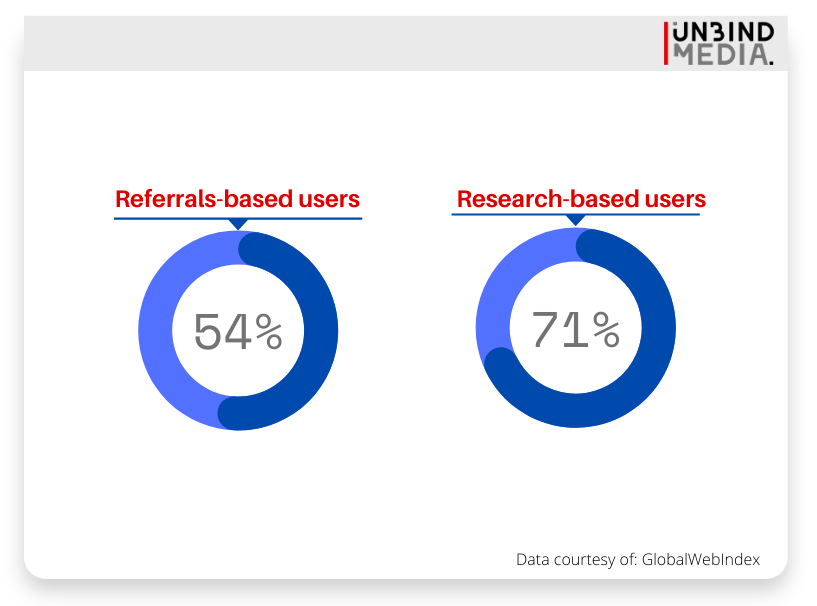 While visibility on social media is an excellent way to bring in more business, it's also essential to sustaining your professional reputation online.
Keep in mind that your digital reputation is critical for your success online.
By all means, your electrical business should maintain a solid social media presence to gain more customers online.
Here are some social media marketing tips:
Do your research and learn about your audience
Create fresh and unique content.
Optimize your content: use the proper terminology and relevant hashtags, add images and check your captions.
Watch out for spelling mistakes and broken links.
Have a clear call to action
Amplify Your SEO Efforts With Unbind Media
Electrician SEO isn't a simple task. It needs constant tracking and measuring.
If you need help with getting more leads and increasing your visibility online, we got you covered.
Unbind Media offers a variety of digital marketing services.
Our team of experts will help you create a tailor-made strategy exclusively for your business.
Get in touch, and we will help you get started.