If you are an electrical contractor looking for ways to generate more leads, then you have come to the right place.
Successful electrician marketing depends on increasing your lead generation, getting more appointments, and closing more sales.
That is to say, leads are essential to the survival of any business. A company will suffer without a steady stream of high-quality leads.
But, with so many lead generation strategies out there, it can be difficult to know where to focus your efforts.
In this article, you will find the top 4 lead generation strategies that will help you get more customers for your electrical business.
With the help of these strategies, you will be able to improve your ROI on marketing and sales efforts. Read on!
Search Engine Optimization (SEO)
People looking for electrical services usually begin by searching for local electricians on a search engine like Google.
You can reach these potential customers simply by optimizing your website for local SEO.
And the best way to make this happen is with search engine optimization.
Let's look at some statistics: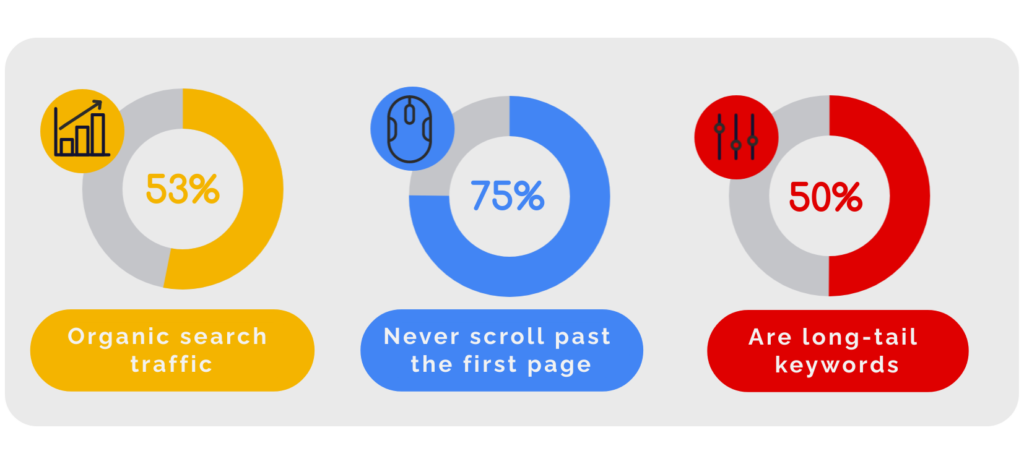 SEO for electricians is all about targeting the right keywords to get more visitors to your site.
You have to research what words and phrases potential clients use when searching for an electrician and make sure you use them on your site.
Search engines look at the keywords on your site to determine what your pages are about.
The more relevant your content is to the keywords, the better chance you have of ranking well.
As an electrical services company, your website needs to be a reliable source of information for your customers.
To do this, you need to make sure that your site is linked to reputable sites in your industry. It would also help if they were related to your business.
Content Marketing
Content marketing is one of the most effective ways to bring qualified traffic to your website.
To improve your online presence and rank better in search engines, you should regularly publish useful content on your website.
You need to start a blog where you post helpful information about electrical issues. You can generate more traffic by also answering frequently asked questions on your blog.
Make your posts interactive by giving your readers the freedom to comment on each and every post that you publish.
Also, make sure to follow up with them in the comments section and respond to all their questions and concerns.
Good content marketing entails more than just articles. Videos and infographics are also very effective.
Readers will appreciate your business if you go out of your way to provide useful information.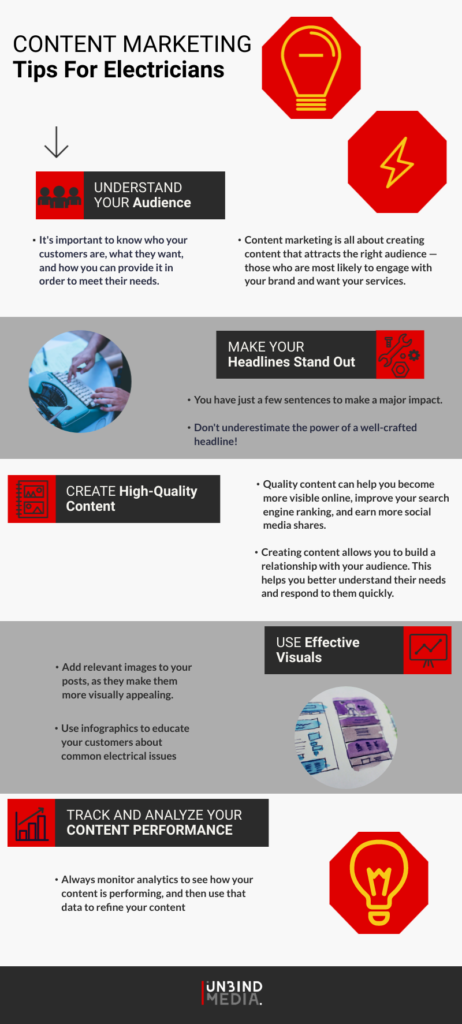 Pay-Per-Click (PPC) Advertising
PPC ads, also known as pay-per-click ads, are another excellent option for lead generation.
If you have used Google to search for a product or service, chances are you have seen PPC ads at the top of the search results.
Pay-per-click search ads are a great way to get your electrical business in front of potential customers.
You can customize your ad campaigns to reach the right audience, by setting specific parameters for how you want your ads to run.
Also, you can decide how much money you want to spend, what your target keywords are, where to show the ads, and more.
Best of all, you only pay when someone clicks on your ad, so there's no need to worry about wasting money showing your ads to people who aren't interested in your services.
All in all, PPC is a great option for businesses because it's flexible with your budget. You can set the amount you want to pay and have the ability to change it at any time.
Personalized Email Marketing
Email marketing is considered one of the most successful digital marketing strategies for electrical companies.
It's effective, affordable, and can be used to reach a large audience in a short amount of time.
According to a recent study, email marketing has an ROI of $36 for every $1 spent.
Email marketing is a powerful marketing tool that you can use to build brand recognition, reach existing and new customers, and drive sales.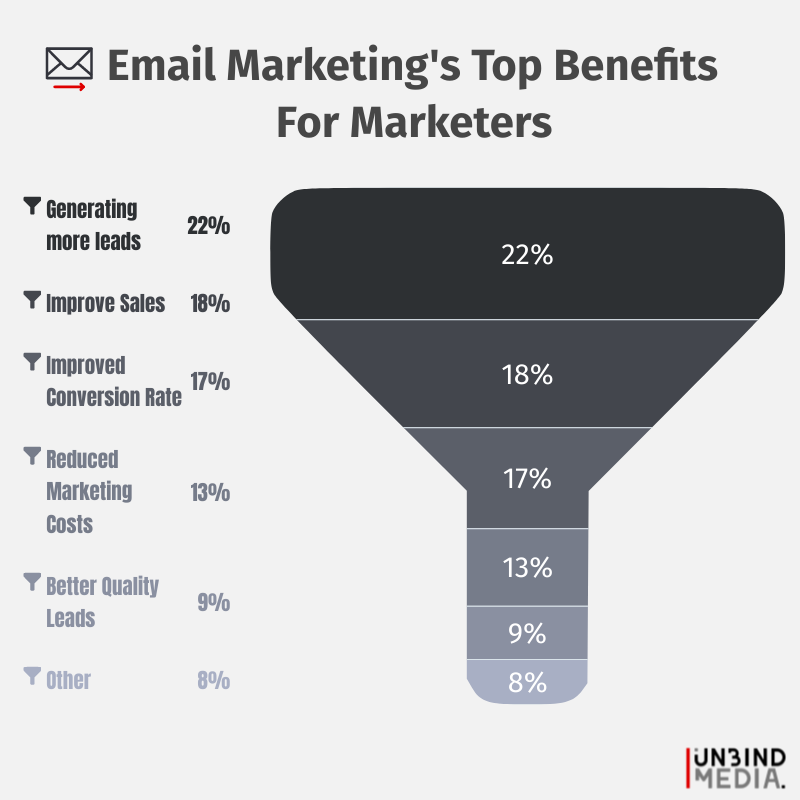 The easiest way to get emails is through your website. The reason is that people are already on your site, which means they have an interest in what you do.
A fantastic way to attract new customers is to include an email signup form on your website. This enables users to enter their email addresses and click a button to subscribe.
An email marketing campaign is more than just a series of emails. It is about sending the right message to the right person at the right time.
As you start sending emails, it's important to track your success.
By keeping tabs on how many people are clicking on your content, you can better test and modify your strategy to make sure you're getting the most out of each send.
Electrify Your Digital Marketing With Unbind Media
The Internet is one of the most valuable tools for an electrical company to grow.
Overall, the key is to develop a comprehensive lead generation strategy that will keep bringing in new customers over time.
If you need help managing your digital marketing, we're here to help.
Our team of marketing experts will work hand-in-hand with you to create a tailored strategy that will help your business grow online.
Contact us and we'll be happy to walk you through our process.