Image optimization is one of the most underutilized aspects of SEO. However, this doesn't have to be the case.
Today, site owners go to great lengths to guarantee that their content is high quality, distinctive, and SEO-optimized.
SEO practitioners understand that optimizing photos for your website is a time-consuming process that is well worth the effort.
According to MOZ, Google displays images for 37.5% of search queries.
Everyone recognizes the importance of SEO-optimized text, but they frequently overlook image SEO optimization.
Image optimization has several benefits, including improved user experience, faster website load times, and higher-ranking chances. 
And it's a job that's growing increasingly vital.
Let's look at what image SEO is, why it's essential, and what best practices you should use to make your websites more visible in image search results.
What Is Image SEO?
Image SEO refers to the steps taken to get your images ranked higher in search engine results. And generate traffic back to your website.
These steps include improving image indexability, readability, and quality.
Image SEO enables search engine crawlers to analyze your website content quickly. 
This will allow you to improve your search engine visibility and rankings, making your site more discoverable online.
As can be seen, image SEO is essential not only for ranking higher but also for increasing your conversion rate.
Why Are Images Important?
Content is necessary for explaining your products or services,
On the other hand, images are essential for improving the interpretation of your content.
As visual beings, images capture our attention, trigger emotions, and draw us in. 
As a result, having beautiful images on your website increases visitors' chances to view and click through them.  
And, most importantly, boost the overall user experience of your website.
This is not to say that the best strategy is just to add a bunch of images and hope for the best.
That's when the phrase "relevance" comes into play. 
The images you include in your article must be helpful to both consumers and search engines.
And for that, you must have a strong image SEO strategy.
5 Image SEO Tips To Increase Your Search Traffic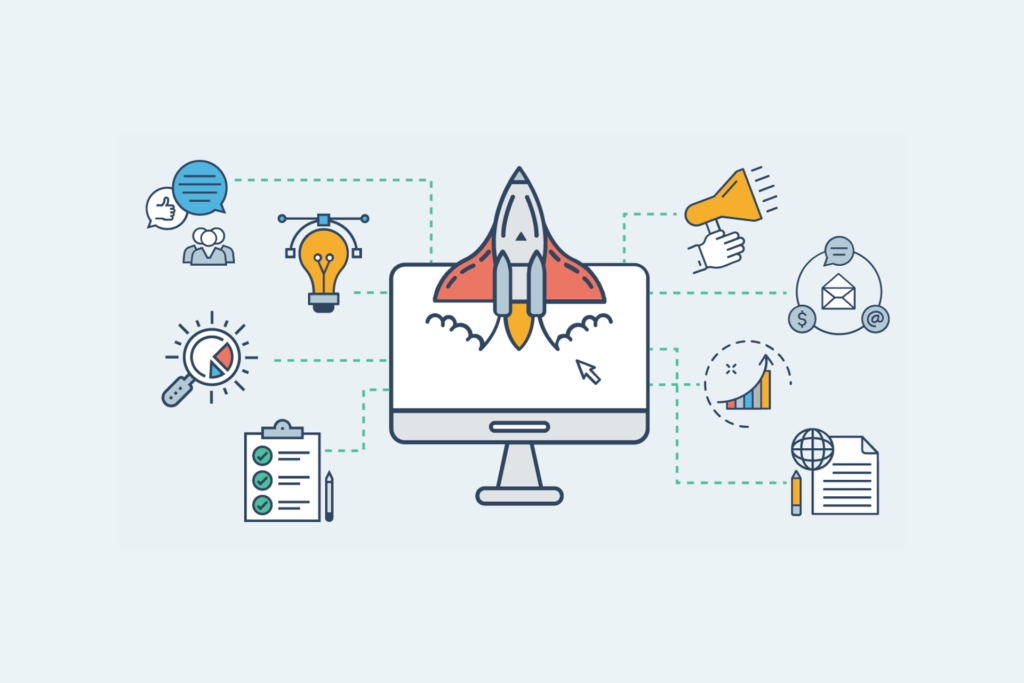 #1. Name Your Images Accurately
This is one of those overlooked low-hanging fruits, super easy to implement.
And it's primarily just changing your image file name.
The image name helps search engine crawlers better understand the context of your images.
It's best to change the image file name to something more descriptive.
You can also include your target keywords for that page to help your overall rank.
Instead of using the auto-generated "IMG-5453", try using a relevant name for the product or service on that page.
For example, if your page sells high-end kitchen cabinets, you can name your image "custom-made-kitchen-cabinets.jpg"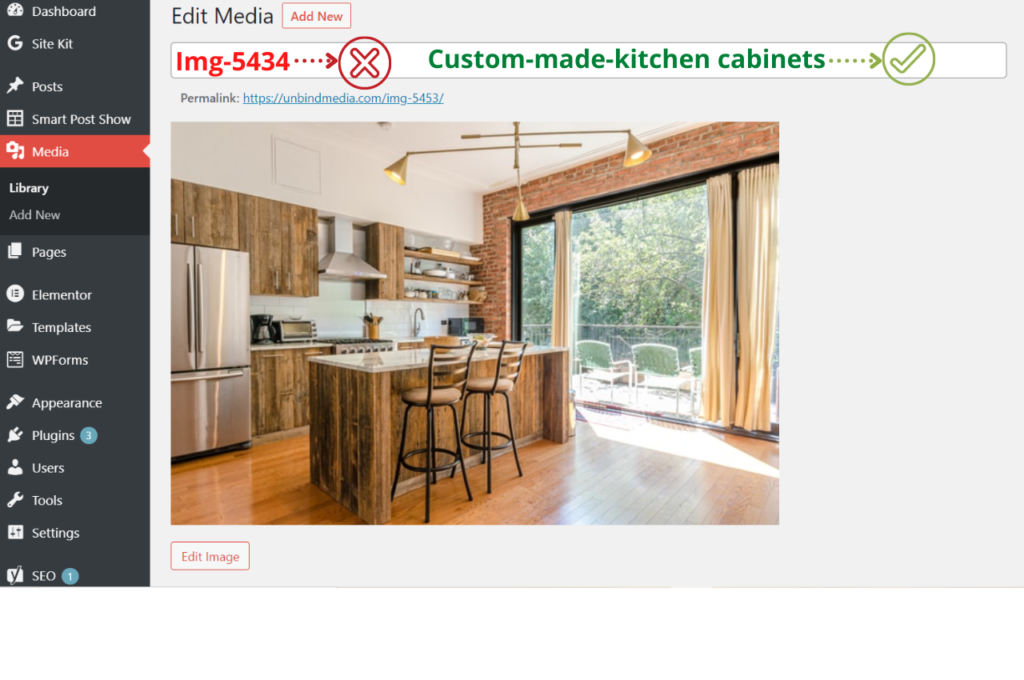 #2. Use Descriptive Alt Text
Alt text, also known as alt descriptions or alt tags, simply describes an image on the web.
The alt text helps search engines and other bots interpret your images and index your website more efficiently.
Furthermore, by vividly describing the images, the alt text serves as a guide for visually impaired people.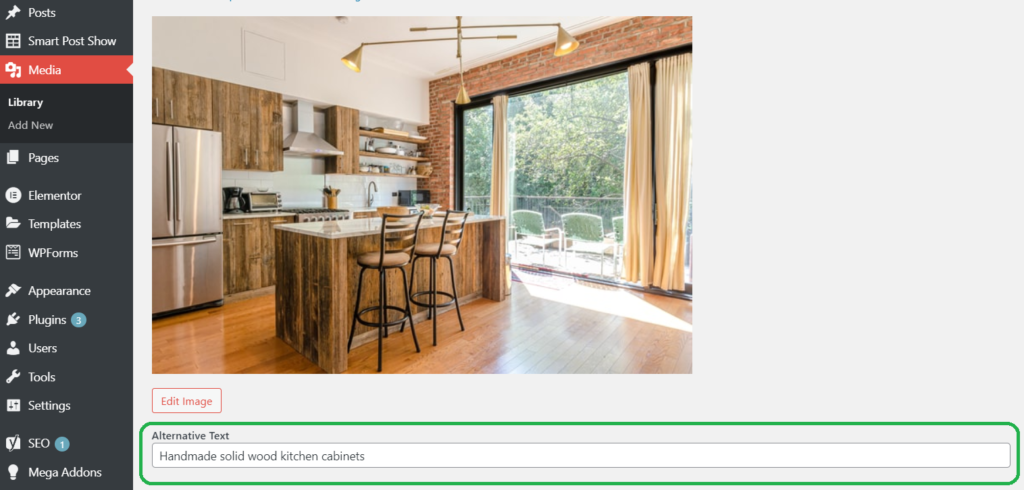 It also comes in handy if an image, for some reason, can't be seen by the user or has trouble loading.  
#3. Resize Your Images
Image file size directly impacts how quickly your site loads for visitors and search engines.
Especially with Google's Core Web Vitals update around the corner.
The fact is, 39% of users will stop engaging with a website if it takes too long to load.
And one of the usual suspects here is your images.
When the page load time grows from 1 second to 10 seconds, Google found that the likelihood of a mobile site user bouncing climbs by 123%.
That is why I strongly advise compressing your images before posting them to your website.
There are many free internet tools you may use to make these adjustments. TinyPNG is a fantastic tool, as well as Google's image compression tool Squoosh.
Squoosh allows you to compare the quality of your images side by side.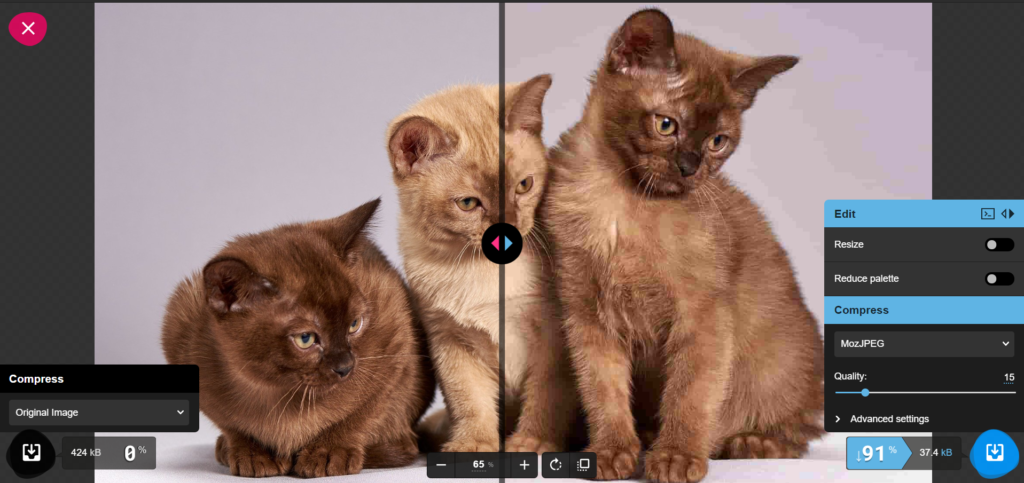 All you have to do is drag and drop your image into the online app, adjust the quality and download your compressed image.
#4. Choose The Right File Format
PNG, JPEG, GIF…
Decoding all of the different image formats might seem intimidating at first sight.
The size of your page is determined mainly by the type of images you wish to display on Google.
So, before you begin uploading photos to your site, be sure to choose the correct file format.
Here is a breakdown of the most used file formats online:
JPEG is great for most images. JPEGs use lossy compression to generate smaller files, which means that image quality will be compromised every time you save this file type.
PNG is excellent for screenshots, graphics, and logos. The PNG format uses lossless compression, which maintains the image quality but comes with larger file size.
GIF Although it doesn't have the same color spectrum as the other two, it's an excellent choice for simpler graphics and animations.
Lossy compression vs Lossless
Lossy compression is the process of erasing all unnecessary data permanently. As a result, both the file size and quality are reduced.
Lossless compression only removes non-essential data from the image file while maintaining excellent image quality.
#5. Make Sure Your Images Are Mobile-Friendly
Mobile SEO is a double-edged sword. It could make your site or break it.
With the shift to mobile-first indexing, it's critical to consider how your images appear on mobile devices.
Having responsive images ensures that your photos will function properly.
This guarantees that the image will scale to fit any size, whether the user is on a desktop or a mobile device.
Use the Google Search Console mobile-friendly test tool to see how your pages and images look on mobile phones.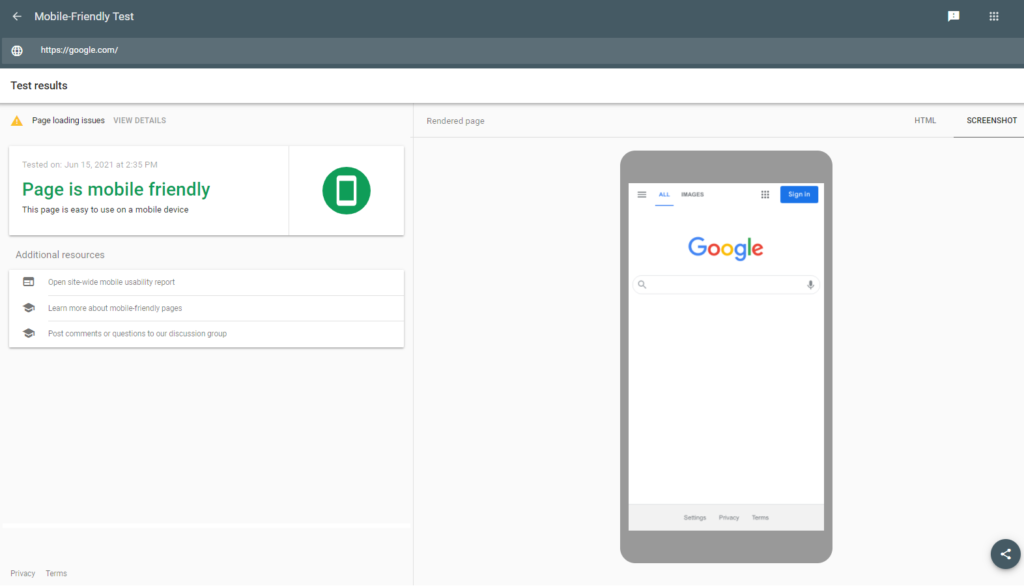 Optimize Your SEO With Unbind Media
Image SEO is relatively simple and super important.
It is equally as crucial as content optimization.
Adding the right images to the right places will give you an edge over the competition.
If you need assistance with your overall digital marketing strategy, we're here to help.
Unbind Media provides a wide range of digital marketing solutions. Talk to our SEO experts, and we will help you get started.